Top Product Reviews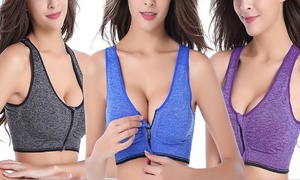 These sports bras are ridiculously comfortable! First time I wore it I forgot I had it on. A great touch on these bras is that there is a little extra cloth at the top and bottom of the zipper to cover the ends so it won't rub against your skin. Be careful with the size: order up because they do run a little small. Overall very happy! We'll see how they do in the wash.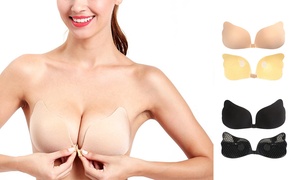 I really enjoy wearing these in the summer with halter tops and dresses. These are very nice and I am guessing they will last me all summer. Great price too. Most are about $15-18. Very pleased!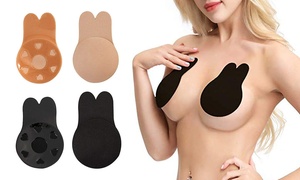 I've never owned or tried an adhesive bra before. I have many tank tops and dresses that look so much better without a bra, but I never have the courage to go without. A friend recommended these to me, and I do like them. I'm fairly large chested (F), and while these do give me a little lift it's not hugely noticeable. They are definitely comfortable, and stay on all day. I'd recommend.