Top Product Reviews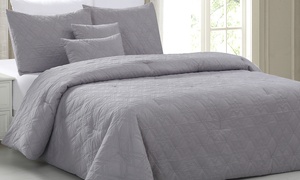 Very impressed by this product! I was expecting it to be a cheaper quality since the price was so cheap but was really surprised at the quality of everything. I just love how soft it is! The only complaint I have about it is that the first time I washed and dried it the fluff kind of clumped, but I should have known better than to do that so it deserves a 5 star review in my opinion!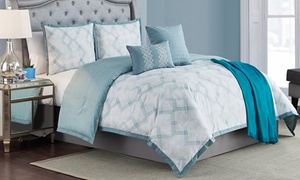 The collection as a whole is quite nice and valve is via groupon is quite good. what makes this set is the stiched rectangular pillow, it's really lovely. i'm gald I purchased this set. The comforter is light weight yet keeps you toasty even on the coldest New England nights. Don't hesitate, it's a very nice set.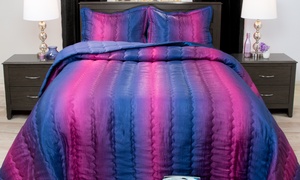 I was so happy when I opened my package. I absolutely love the colors. It's very comfortable.