Top Product Reviews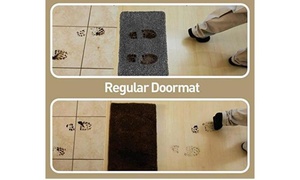 Works well, though I wish it were larger. Wish, also,that my dog weren't so fond of it. Day One of it's use and a corner has already been chewed up.(RATS!!$$$!) Launders well, too. If I could just get past the problem with the gosh darn dog....!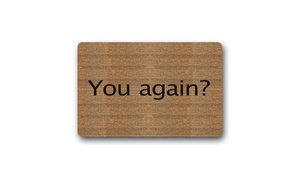 I love the saying but it is a little on the small side and I wish it was the rougher material where you can wipe your shoes and dirt comes off. It is made of soft material. I love the saying of "You again?" Perfect for the person that comes over too often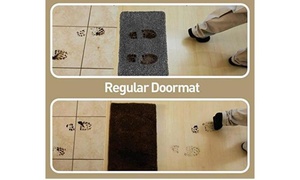 No footprints or pawprints on my new rug! Truly a product, as advertised!