Top Product Reviews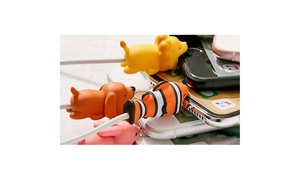 I like them, they're cute. Unfortunately they don't fit all chargers. The ones that have larger plug-Ins do not work with these.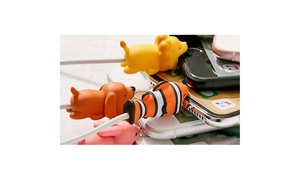 Delivered quickly, as described. They are both cute and useful.
About HP
When iconic company Hewlett-Packard was born in 1939, it was not in a gleaming laboratory or during a late-night study session at a prestigious university. It was in a 12ft.x18ft. garage that contained only a workbench and a used drill press. University friends Bill Hewlett and Dave Packard sold audio equipment to Disney (which used them during _Fantasia_ production) and became HP soon after. Their humble garage is now marked with a plaque bearing the title "Birthplace of Silicon Valley".
HP's innovations laid the groundwork for the Valley's surge in technological advances. Between the creation of the first handheld computer, which connected to printers and cassette drives, and development of speedier 64-bit processing technology currently used by brands like Apple and Microsoft, HP cemented itself as an architect of current tech trends like the tablet and smartphone. It's a community-conscious company, too; HP has donated to charity since 1940 and offers free recycling for all electronics, regardless of brand, at Staples.