Top Product Reviews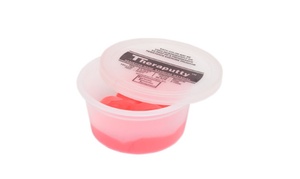 Fabulous product to help me regain my strength in my hands and wrist, after breaking both wrists in a fall. Thank you for such a simple product that does so much! Miraculous results!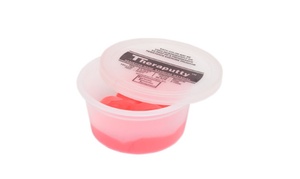 The Theaputty is what I used during 4 weeks of therapy for my hands. I found it helpful with strengthening my grip. I just wish it was a little bigger, but I know it will be effective.
Fitness Equipment Deals Every Day on Groupon
Whether you're trying to improve your overall health, maintain it, or just fit into your college jeans, proper exercise is key. Fitness equipment can be some of the most important
sporting goods
you own, which is why Groupon offers an ever-changing selection of workout equipment to help you get your goal to shape up in tip-top shape.
Find the Perfect Workout
If your main source of daily exercise is opening a bottle of wine, you may need help deciding on the right workout program for your age, build, and fitness level. Groupon's library of
books and magazines
offers advice on healthy food choices and knowing which fitness equipment will get you the best results—like perhaps a
cardio machine
or a new set of dumbbells.
Build Your Own Gym
Imagine rolling out of bed and right onto your yoga mat in your own personal
yoga
studio. With some home exercise equipment tailored to your workout plan, you can turn working out in your pajamas from a dream into a reality. Outfit your home with an elliptical machine for low-impact cardio, or stock your basement with kettlebells to help streamline your
strength training
. Round out your home gym with fitness accessories such as resistance bands, training ropes, and foam rollers to help with
balance and recovery
.
Monitor Your Progress
If the cost of hiring someone to follow you and count your steps seems too high, try adding some easy-to use
fitness technology
to your workout regimen, such as a
Fitbit tracker
. You can also receive updates on your calorie count with a smartphone-enabled pedometer, or track your marathon training progress with a stylish running watch.