Top Product Reviews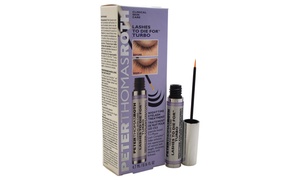 I do like this product. It wasn't over night 'wow' results but after using for a few weeks (and missing days here or there) I noticed a difference in the length of my lashes. I don't really notice it until I put on mascara but once I do I can tell my lashes are significantly longer. They may also be a tiny bit fuller but I haven't noticed a huge change with that. The longer I use it though the better the results are. The last week or two when lashes fall out naturally I can't believe how long they are. I am repurchasing right now!!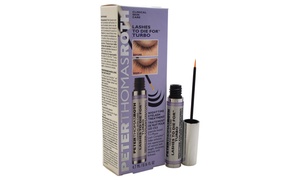 Just started using it but it doesn't irritate my eyes. Gentle and and very easy to use.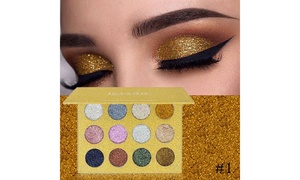 The colors are bold and bright and beautiful on. Worth the money.
Shop Eye Makeup Every Day on Groupon
Whatever your
beauty routine
is, most of us wear some form of eye makeup each day, typically at least a little mascara. But there's tons of room for experimentation, whether you want to take things up a notch or want to get out of a makeup rut. To make things simple, consider whether you're ready to hit on a
new look for day or night
and shop Groupon accordingly.
Daytime Eyes: Bright and Dewy
If you only have a few minutes to get ready in the morning, yet still want to look sharp, it might be worth visiting a salon to get
eyelash extensions
. Semi-permanent extensions require little maintenance in between appointments, and they make your eyes pop, no mascara required. Alternatively, an eyelash serum may boost your wispies without requiring bimonthly trips to the salon—though, of course, you can always just stick with a volumizing mascara. Once you've nailed full lashes, keep the look from tipping into too much territory by swiping on a nude eyeshadow, which highlights the natural beauty of your features.
Nighttime Eyes: Dramatic and Sultry
Maybe you're happy with your natural lashes, yet want to do something special for a ladies' night out or a big date. This is the time to reach for false eyelashes. They add va-va-voom to your look in just a few seconds and come right off in the morning. Complement fluttering fringe with liquid eyeliner, which looks sleek and is generally easier to apply, and an eyeshadow palette in the
color of your choice
. You can't go wrong with a classic smoky eye, but
jewel tones
and pinks also make a big impact.