Top Product Reviews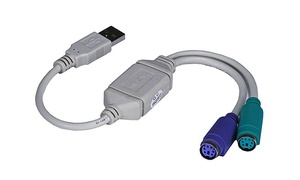 Works great with older keyboards and the mouse that do not have a USB connection. Sped up my pace by having a separate keyboard and mouse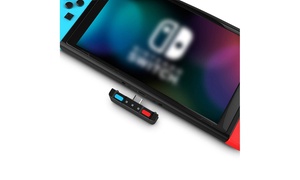 I was very surprised how good the sound was! This is a must if you have a switch and don't like using wired headphones.
Shop Gaming Accessories Every Day on Groupon
Whether you're playing a challenging strategy-based war game or a cartoonish platformer, the right gaming accessories can take your
video game
experience from pleasant to immersive. Groupon offers deals on a wide selection of add-ons every day—including video game controllers and gaming headphones—for Xbox One, PS4, PCs, and other platforms.
Play Online with PlayStation Plus or Xbox Live Membership
On some consoles, playing online requires belonging to a specialty service. These console-specific subscriptions, such as a PlayStation Plus or Xbox Live membership, also feature regular discounts on a wide variety of games. Groupon keeps a ready supply of one-year re-ups for the most popular membership services.
Stay in Control
A reliable, ergonomic controller—whether it's the DualShock 4 for PlayStation or Microsoft's Xbox One controller—is an essential gaming accessory for any player. Seek a wireless controller for console play; they free you sit anywhere in the room and play for hours thanks to built-in rechargeable batteries. If you're a PC gamer, grab a USB controller or specially designed gaming keyboard that you can program to repeat your most-used spells and attacks.
Enjoy Immersive Sound
It slightly undercuts the gritty realism of a
Call of Duty
session if you can hear the neighborhood kids playing hide and seek outside. Lose yourself in the experience with the aid of gaming headphones. They deliver rich soundscapes in up to 7.1-channel surround sound, letting you sense when the enemy's sneaking up behind you, and many models serve to block out outside noise. They also come with built-in mics so that you can discuss strategy with teammates online.