Watering Equipment - Metallic
Customer Ratings
Gardening & Lawn Care Type
Top Product Reviews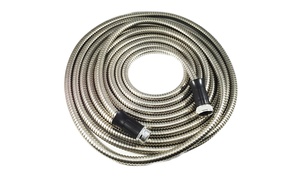 So for so good. I have a 25ft and with the purchase a 50ft metal hose. They seem to stand up to our 100+ weather, have decent rubber gaskets so they don't leak. A great addition to my RV camper. Plus its light weight. Not as heavy as a traditional rubber hose.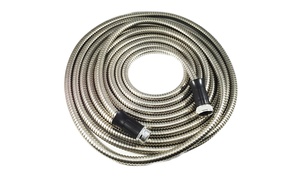 I ordered a 25' and realized it was not long enough so ordered the 50' one. no kinks, roll in and out of my hose carrier with ease.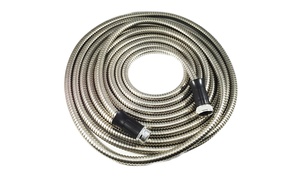 Great house. This is my second order. No links and solidly built. Good deal too.