Kettles - Off-white, Bronze, Gold
Top Product Reviews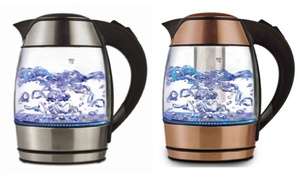 I'm so in love with this kettle, I've used it twice a day since a received it a week ago. It works fast, easy to clean and I have recommended to my family and friends. It doesn't get any better then this!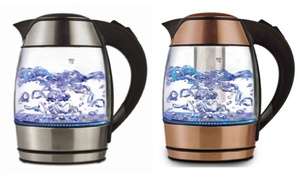 Love the kettle! It is super fast, easy to clean and I was also surprised to see that it lights up when you turn it on! I love how you can see inside it, so you can see how clean you get it.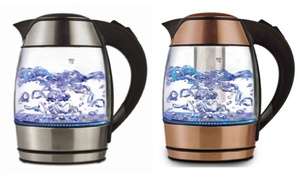 Attractive and modern with the blue lights. I'm glad that it is glass.