Top Product Reviews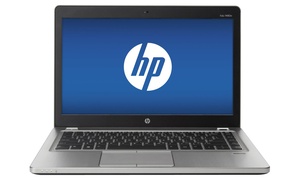 I shopped all around for a quality refurbished laptop and so far I've been thrilled with this one. It had a couple scratches on the top of it, hardly noticeable, and I could tell where they'd taken it apart to refurbish it and put back together but it's very minimal and, again, hardly noticeable. I would recommend this laptop.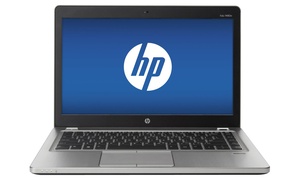 The computer was delivered on time and very easy set up completely satisfied.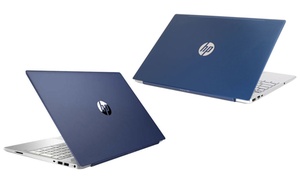 Product is great; keyboard isn't of the highest quality, but it was a great price for all that you get!
Shop Laptops Every Day on Groupon
While plenty of us depend on our phones throughout the day, those tiny screens simply aren't cut out for some tasks. You can't manipulate spreadsheets, nor can you immerse yourself in the latest blockbuster action movie. Enter the laptop. Combining the portability of a tablet with the power of a
computer
, it's robust enough to house complex software and vast libraries of media, and it remains indispensable even as smartphone technology catches up. The only question is, what should you look for when you're in the market for one? It depends entirely on how you'll use it.
For the Business Professional
If multitasking is your middle name because your dad filled out your birth certificate during a conference call, look for a laptop that has plenty of processing power. A quad-core processor will keep up with you as you chat with colleagues over a webcam, flip through a PowerPoint deck, and enter data points in a spreadsheet. The operating system counts, too: look for a Windows laptop, available from popular brands on Groupon such as
HP
and
Dell
, as its Pro edition is designed specifically for businesses.
For the Creative Type
Maybe you're more concerned with editing photos, or hosting a podcast, or binge-watching your favorite cult TV series. If that's the case, you'll want a laptop that pays more attention to bells and whistles, such as superior sound coming from the speakers or a vibrant display that can handle HD imagery.
Apple
is known for its attention to detail and its suite of creative software; refurbished laptops from the Silicon Valley giant are some of Groupon's top sellers.
For the Gamer
Gamers know that it's all about the graphics, plus room for huge amounts of software. Look for a gaming laptop that has a dedicated graphics processor along with a spacious hard drive—probably at least 500GB. You might even want to go for a touchscreen laptop, which lets you toggle back and forth between the screen and keyboard seamlessly.
ASUS
and
Lenovo
are both known for designing laptops that can handle gamers' needs.