Top Product Reviews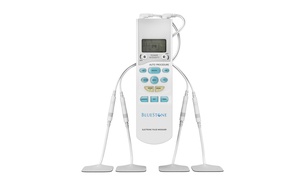 I just got it last night and tried it immediately. It was easy to operate and even though its battery operated the level 6 was definitely powerful enough that it felt much higher. The instructions were easy to understand and the fact that they included the batteries and an extra set of pads was a bonus. I recommend it.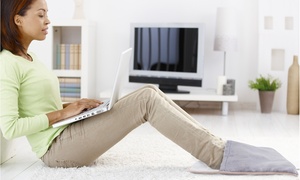 This the best heating pad for my peripheral neuropathy in my feet. I use the low or med. And it does the job regular heating pads are way to hot. Highly recommend.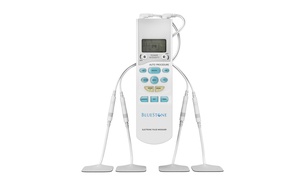 I just received my TENS Unit yesterday. Last night I used it for the first time. It felt so wonderful, I didn't want to take it off my back! It really helped me. I wish I had purchased it long before now.
Massage Products for Every Area, Every Day on Groupon
After a long day—or heck, even a short one—you deserve a break. While Groupon is always a great resource for booking
massages in your area
, we also stock a wide range of massage products for relieving stress and relaxing at home. Our ever-changing inventory contains all kinds of at-home massage and relaxation items that can boost your overall
health
by helping you live a life with less stress and less pain.
Where Does It Hurt?
Sometimes, only a part of your body is suffering from tension or pain. If you've been standing on your feet all day, sink them into a
foot and leg massager
. Feeling a headache coming? Slip on a
head massager
. Achy in the shoulders or arms? A
handheld massager
will likely do the trick, letting you reach the affected areas with ease.
All-Over Care
Maybe it's just been that sort of a day where everything hurts. In those cases, a
massage chair
can feel like a throne, targeting muscles along your back, neck, shoulders, and legs in a variety of patterns. For especially hands-off relaxing at home,
pulse massagers
conveniently address pain anywhere on the body; just stick the pads onto wherever it aches and control the pads' pulses with a remote.
Enhance the Experience
As you sit back and relax, consider adding an extra touch of bliss to your at-home massage with
accessories
such as sleep masks, neck pillows, and
acupressure
mats. A good place to start?
Aromatherapy
products from top brands such as ZAQ or NOW. No matter the massage products you're using, filling a diffuser with water and essential oils adds both sinus-relieving humidity and a relaxing aroma to the experience.