Mattress Toppers & Pads - Grey
Top Product Reviews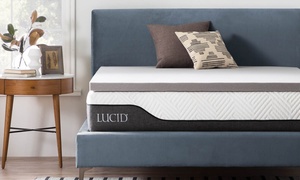 Firstime I've had a restful sleep on my bed in months. Unfortunately, I went the inexpensive route whe I purchased my bed and within days came to regret my choice. The Lucid Bamboo Charcoal Memory Foam Mattress topper, after one night of sleeping on it has definitely improved comfort, body support and my ability to rest in several positions and lounge in bed even when I'm not sleeping. This product is a game changer for me.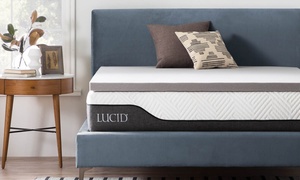 This thing is amazing. It has made such a difference. I bought it for my 81 year old mother and she says her bed is heaven now. And my son loves her bed is the best that I must buy him one also. Great buy and got delivered rather quickly.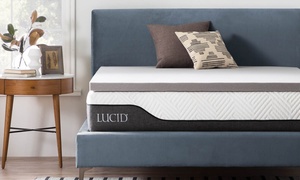 This made my bed so much more comfortable. Super soft and not hot. Perfect amount of comfort at a good price.