Top Product Reviews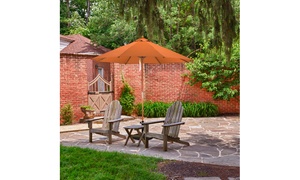 I should have purchased 2 of them. I did have to find a base for it which worked out great with this umbrella. The shade it provides is excellent, covers a wide area.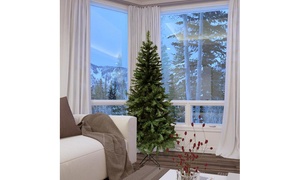 just right tree for the space that we had.. not too tall, looks like a real one. I am happy with it.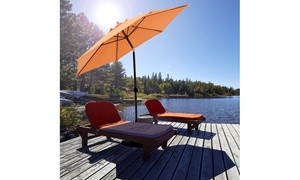 Very nice umbrella arrived pretty quick and the quality of the umbrella is better then I thought it would be
Deck Out Your Deck and Patio with Groupon
It doesn't take much to create a paradise in your own backyard. With the right supplies, your
home's
deck and patio can be transformed into an outdoor living room. Whether you're looking to outfit a deck with comfortable couches and chairs or add a lavish hot tub just steps from your door, Groupon can help you make the most of your backyard with an ever-changing inventory of patio and garden supplies.
Make It Look Good
The best backdrop to a deck and patio is a well-tended
lawn or garden
. To help you grow a verdant landscape, stock up on gardening equipment and
lawncare
tools—plus sheds, hose reels, and other
outdoor storage
options. A garden is not only plants and flowers, though—it's also the
garden decor
you use to spruce it up, such as flags, inflatable lawn decorations, or a whimsical fire pit cover.
Make It Entertaining
The only limit to outdoor living—well, besides your acreage—is your imagination. If you have the space, a
pool
can be the centerpiece of summertime celebrations. Cozier yards might be better suited to a
fire pit
for fall hangouts. If you're looking to cook with fire, though—not just sit and admire it—Groupon stocks a variety of
grills
and outdoor-cooking accessories. Just remember the
outdoor lighting
; that way the party doesn't have to stop when the sun goes down.
Make It Relaxing3> While kids may see the patio and garden as places to romp—especially with outdoor toys such as dart blasters and water guns or sandboxes—adults see them as a place to relax. A fully outfitted patio makes a great spot to chat with the family or simply watch the birds gather around the bird feeders during your morning coffee. Groupon's selection of patio furniture spans a range of functions and styles, from wicker tables to modern waterproof upholstery to metal bistro tables and chairs. For the ultimate upgrade, consider installing a full-size hot tub or outdoor spa.