Top Product Reviews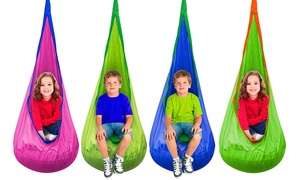 The material is a very nice canvas. The color is nice and vibrant. I was a little surprised that the pillow was inflatable but it was fine once we zipped it inside the pouch. My seven-year-old fits in it perfectly and my 10-year-old can fit in it too. We are very happy with it. It's not very big but it is perfect for the bedroom.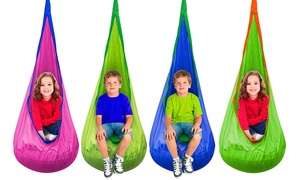 Great hammock chair ~ I am an adult 5'4 110 lbs and I fit perfect in it and it even has an air cushion for it and love the lime green since I am a Kermit person ~ yes would recommend for children and small adults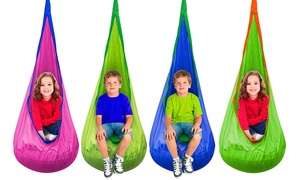 My grandson loves it. The only down side is the inflatable cushion is a bit difficult to adjust.