White Mark Plus Size Bottoms - 2X, 18
Top Product Reviews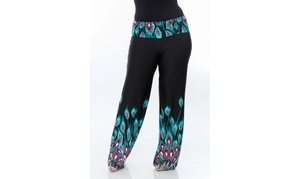 Love these pants. Fitted at the hips and then flowing down. The fold over waist is nice too. Very long, even for my 34" inseam, great with wedge sandals. Love the colors.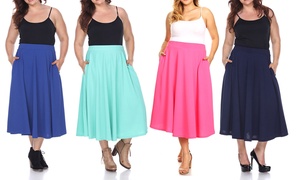 The fit is great. The material is textured and thicker than I expected. I know this is old-fashioned, the good side of the material is that I don't feel I need a slip.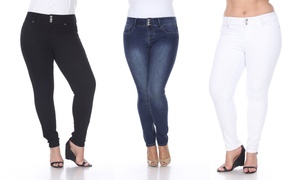 The Jean's fit well, and have a good amount of stretch to them....just what I wanted! But, the black dye comes off on everything! My hands were black after trying them on ! I haven't washed them yet so I do not know if that will stop the dye coming off. I hope so, as I really like these Jean's! Fit is as expected according to the size chart.