Top Product Reviews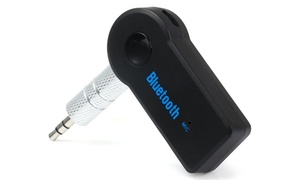 Well worth the money. Works like a charm. Now I can listen to music or podcasts while driving without having to plug the audio cable in.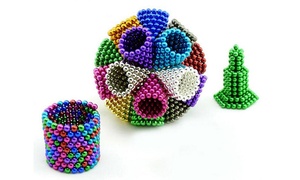 I wanted it for the $2.99 price& ended up paying 9.99 instead... a little disappointed. Also was only allowed to ordered quantity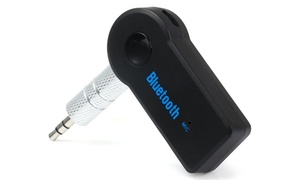 For a few dollars this device lasted me for years! It finally broke so I purchased another one! Definitely satisfied!
Shop Heating and Cooling Systems on Groupon
Without heating and cooling, most
homes
in the United States would be virtually uninhabitable for months on end. So whether you're hoping to survive a Minnesota winter or seeking an air conditioner for your first Arizona summer, set the thermostat however you like with Groupon's seasonally appropriate stock of HVAC systems.
When It's Warm Outside…
Many newer homes are built with a central cooling system, but older buildings and some apartment units aren't so lucky. When a
fan
isn't enough to beat the heat, upgrade to a portable
air conditioner
that can be fit into windows or rolled from room to room.
When It's Cold Outside…
Most homes have a furnace, boiler, or similar HVAC system to distribute warm air throughout the space. But not every heating system is created equal. Even though the thermostat says it's a balmy 72ºF, large spaces and rooms with lots of windows tend to lose heat. A supplemental
heater
can help even out these trouble spots so that you stay comfortable in any room. Even the outdoors can feel like a warm hug if you outfit your patio with
fire pits, infrared heaters, and portable fireplaces
.
No Matter the Temperature…
Striking the ideal temperature is important, but keep in mind how your heating and cooling might affect the air quality. Warmer temperatures tend to exacerbate breathing problems such as asthma, because the hot, sticky environment allows airborne irritants to flourish. Outfitting your home with an
air purifier
or a
dehumidifier
can help offset this. Conversely, air that is too dry can irritate the airways, making breathing more difficult. It can also make skin dry and itchy. Using a
humidifier
while you sleep can help assuage any issues.