Top Product Reviews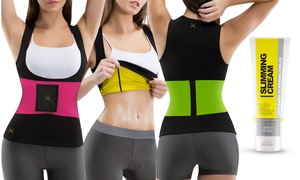 Amazing fit. I have one for myself and this one was a gift for my friend she normally wears 2x shirts. So I went up a size and it fit. However, it does scrunch in the middle with the belt.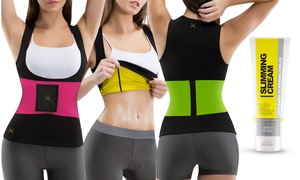 Love it I wear large shirts so I got a large and it fit. I weigh 160.
Everything You Need for Personal Care, Every Day on Groupon
Fashionable attire and a regular beauty regimen are just parts of what it takes to look your best. Perhaps the most crucial part of any
health and beauty
routine is personal care, which encompasses mundane daily tasks like brushing your teeth and shaving. Don't overlook Groupon's role in your daily routine, as we have an ever-expanding supply of hygiene products and other items to help you keep up.
Personal Hygiene from Head…
It's not always easy to put a smile on your face early in the morning, but you can give your teeth a little encouragement with electric toothbrushes, teeth-whitening kits, and other
oral care
products from brands such as Oral-B. Shaving typically comes next, so stock up on
shaving products
—including beard trimmers and women's razors from Gillette and Braun—and
hair-removal products
. Finally, smile with your eyes with a fresh supply of contact lenses and other
eye-care
products. Top off with a little
deodorant
and you're ready for whatever the day brings you.
...to Toe
For other matters of personal hygiene, Groupon carries a variety of
body treatments
. Use the categories on the left-hand navigator to find hygiene products that suit your needs, whether it be
foot care
—Dr. Scholl's products can help you remove calluses or treating plantar fasciitis—or
feminine hygiene
or even
incontinence
. Moms-to-be can offset their discomfort with maternity pillows and nursing pads from Groupon's
pregnancy and fertility
line, while wannabe moms can begin updating their status with a little
massage oil and lubricant
.