Top Product Reviews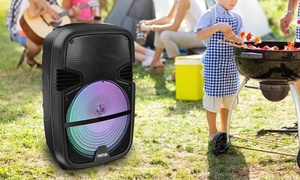 The speaker is great, the sound, the size, everything that I wanted, but microphone doesn't work the Manuel says to place 2 double A batteries in the bottom of mic, but the mic open, and when you plug into the speaker it doesn't work still, I'll probably have to return it because I wanted to use it as a kareoke machine.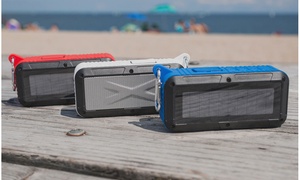 Great sound and length of charge!!! Makes gardening a breeze ⭐️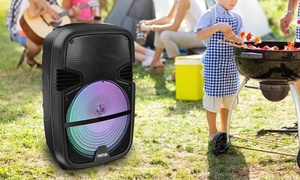 Great sound! Mic works great. Easy BT connection. Daughter loves it!