Top Product Reviews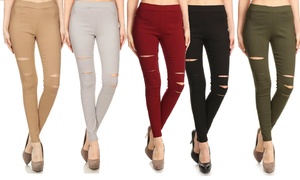 I would usually buy an XL in this type of pants but I ordered a 3X, because I was afraid they would run small. I'm glad I bought 3X because they do run small. These are perfect! I am always complimented when I wear them. They are my favorite pants. I'm ordering more.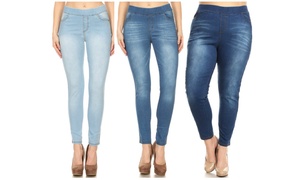 These ran a little smaller than the last pair I purchased. It was a different seller than my first pair but the same jeans. Not sure if they size differently or not. However, I still kept them because I love how they fit in the legs. I am biggest in my mid section so often when I get jeans to fit my mid the legs are huge. Not these hug your legs nicely. Going back to the first seller and getting more.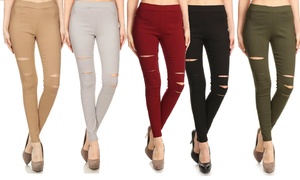 Love them! I will definitely buy more. Super comfy and very nice looking with flats and heels.