10 Drinks (Real and Speculative) to Pair with the Music Box Theatre's Upcoming Films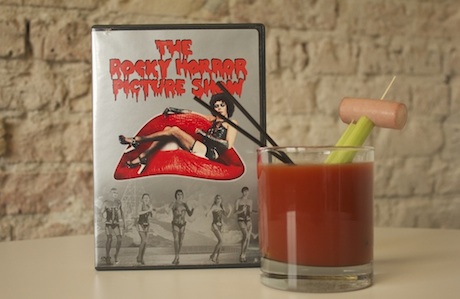 If you've ever been to the
Music Box Theatre
(3733 N. Southport Ave.), you've almost certainly encountered the phenomenon known as audience participation. Maybe you've thrusted your pelvis to
The Rocky Horror Picture Show
's "Time Warp" or thrown plastic spoons at the screen during
The Room
. If so, you'll probably be thrilled to hear that the historical movie palace is taking its patrons' involvement a step further.
The Music Box recently announced that it will be offering film-appropriate
booze pairings
at a recently opened bar in the lobby. The staff are currently pouring beer and wine, but the plan is to soon debut themed cocktails. In celebration of this landmark cinematic event, we humbly suggest a few adult beverages to enjoy while watching 10 upcoming films. Some of these are already available at the bar, while others exist only in our dreams (and, hopefully, on the theater's future drink menu).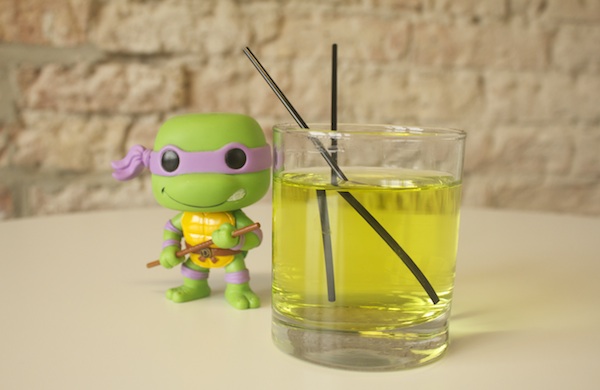 Teenage Mutant Ninja Turtles
Friday, February 7, and Saturday, February 8, at midnight
In the Heroes in a Half Shell's big-screen debut, toxic waste transforms four sewer turtles into pizza-addicted crime fighters. The ooze-green
Mutagen
, dreamed up by
The Drunken Moogle
blogger Mitch Hutts, contains enough Midori and pineapple rum to make you feel like a ninja. Cowabunga.
24 Exposures
Friday, February 7, through Thursday, February 13
Many Chicagoans are familiar with the work of Joe Swanberg, who pioneered the mumblecore movement and directed this twisted thriller inspired by late-night cable erotica. But fewer people are familiar with Swanberg's musician brother, James. For years, he's recorded a new song each day under the moniker
Today's Hits
, and five of his sunny garage-pop songs even appear on the
24 Exposures
soundtrack. James says he mostly drank craft beers while recording these tunes, so why not follow his lead and down a
Daisy Cutter pale ale
from Half Acre?
The Princess Bride
Friday, February 14, at 6 p.m. and 9:30 p.m.
One of this fairytale romance's most memorable scenes is a battle of wits between the heroic Westley (Cary Elwes) and the treacherous Sicilian, Vizzini (Wallace Shawn). In it, the characters try to trick each other into drinking a goblet of poisoned wine. While we certainly don't want any harm to come to the theater's patrons, you and your date can replicate the scene with two glasses of 2011 Bibi Graetz Casamatta—bianco or rosso—from the bar. Like Vizzini, the wine is Italian, and you can even substitute the fictional toxin ("Iocaine powder") with a packet of Splenda. The loser won't keel over, but they will be forced to drink a beverage ruined by sickly sweet sucralose.
Casablanca
Saturday, February 15, at 2 p.m.
The
Cross of Lorraine
plays a huge role in
Casablanca
. It signifies several characters' loyalty to the Free French, and cinematographer Arthur Edeson even uses its silhouette to represent imprisonment. So while bourbon, champagne, whiskey, and various unnamed cocktails are the most heavily featured drinks in the film, we'd like to see the theater's bar stocked with wine from the Lorraine region of France. Côtes de Toul's vin gris would be a good place to start, as it's the area's most popular ambrosia.
The Hump Tour
Saturday, February 15, at 5 p.m, 8 p.m., and 11 p.m. 
Let's be perfectly clear: the Hump Tour is not a film festival about camels. It's actually a series of amateur adult movies made by people from all over the Pacific Northwest. Popular sex-advice columnist
Dan Savage
hosts the evening. Savage is perhaps best known for his "GGG" theory—the belief that partners should strive to be good, giving, and game. In light of that, we suggest the Music Box serve the Gin Ginger Gimlet, a cocktail engineered by
Good
blogger Ken Walczak.
The Room
Friday, February 21, at midnight
Early on in this
Citizen Kane
of bad movies, the awkward protagonist tells his fiancée, "I don't drink. You know that." Curiously, this declaration of sobriety doesn't stop him from getting sloshed with her later in the film. In the spirit of Johnny's failed abstinence from alcohol, we implore the theater to start carrying bottles of
O'Doul's
. Regular and amber, please.
Stranger by the Lake
Opens Friday, February 21
An erotic thriller about a murderous sunbather isn't exactly party fare, but the sweeping shots of whispering pines and glassy waters might make you long for a summer brew. Goose Island's
312 urban wheat ale
should do the trick. In any case, the beer's cascade hops and crisp, citrusy flavors will help you get through the tense on-screen carnage.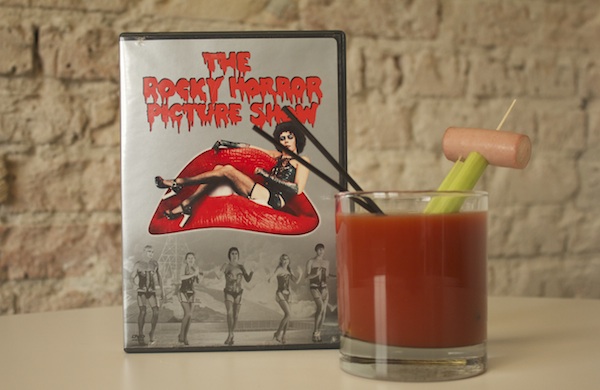 The Rocky Horror Picture Show
Saturday, February 22, at midnight 
A bloody mary at midnight—garnished with a frankfurter? This sounds a little weird, a little naughty, and thus totally perfect for this bizarro cult musical. In the words of the film's freaky villain, Dr. Frank-N-Furter, "I see you shiver with antici … pation."
The Wes Anderson Anthology
Friday, February 28, through Sunday, March 2
Wes Anderson's films provides plenty of inspiration for creative beverages, what with their bold color palettes, foreign locales, and characters who just drink a lot. So you should have no problem finding numerous appropriate libations when the Music Box shows the director's entire filmography starting February 28. Get as buzzed as
Rushmore
's Max Fischer with a few whiskey and sodas, then throw back a Bailey's comet—butterscotch schnapps, irish cream, beer, and Sambuca—in honor of the sundae ordered by Margot in
The Royal Tenenbaums
. For the rest of the festival: a hot toddy made with Darjeeling tea would be perfect for
The Darjeeling Limited
; hard cider is a huge plot device in
Fantastic Mr. Fox
(the Music Box's bar sells 
Crispin's Blue Line
); and a New Englander cocktail (Gordon's Gin, Moxie, lime, and worcestershire sauce) pays homage to the setting of
Moonrise Kingdom
.
Donnie Darko
Friday, February 28, and Saturday, March 1, at midnight 
No, you're not just being paranoid. The number 88
does
continually resurface in this sci-fi drama starring Jake Gyllenhaal. The movie takes place in 1988, for instance, and a terrifying man in a rabbit suit tells Donnie that the world will end in 28 days, 6 hours, 42 minutes, and 12 seconds. The sum of these numbers? 88. In light of this "coincidence," we once again recommend the 2011 Bibi Graetz, which received a score of—you guessed it—88 points from
Wine Spectator
.
Photos by Halley Lawrence.