Top Product Reviews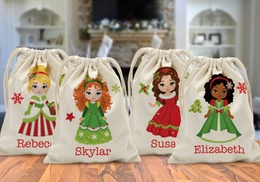 Super cute and bright, look well made. Fine print says Groupon doesn't include shipping, it does not. FYI - I had to pay $10.95 @ check out to ship two small drawstring bags on top of the $10 I paid for the Groupon for both bags.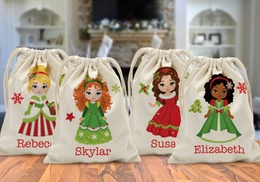 very small however very cute!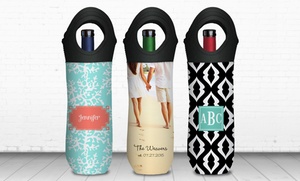 i love this idea! it is a great wine lover gift! i only wish you could personalize the designs instead of choosing from the different solid squares to write in and also the font i chose was very pretty but not as bold to help the bright pink printed on black pop.... so my advice would be to choose a bold font!