Back-to-School Shopping for Grownups
BY: KELLY MACDOWELL | 9.3.2013 |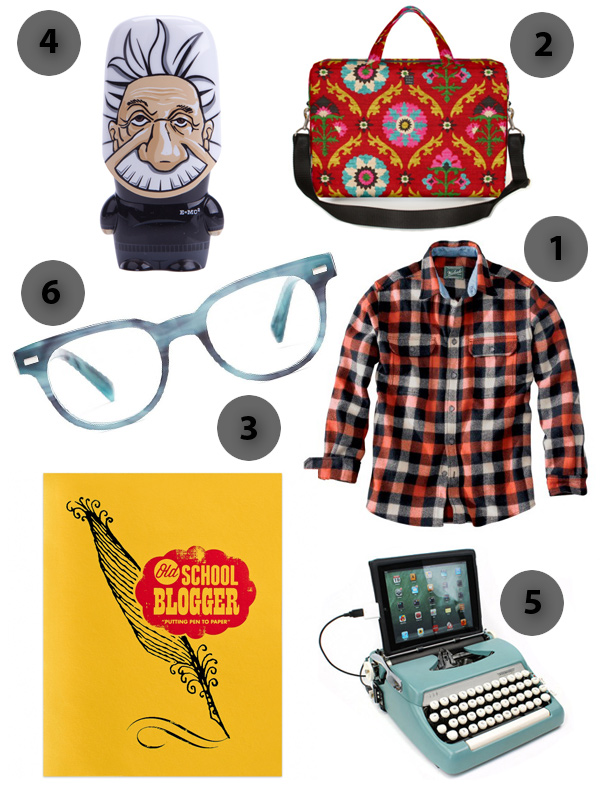 There's something about those early hints of crisp fall air that send the mind straight back to the first day of school—even if you're an adult. Though your days of pep rallies and pop quizzes might be behind you, that doesn't mean you can't let the season inspire you to spruce up your closet and your cubicle.
1. Study Hall | Encyclopedic Selection of Independent Designers
The selection of men's and women's apparel at this Ukrainian Village boutique is peppered with books, accessories, and even a rack of vintage threads. For clothes with a studious slant, look to the Punnett square–esque patterns on Woolrich's wool buffalo-check shirt ($71, pictured), or the librarian-chic vibe of this Yumi London mirror-print dress ($96).
2. 1154 Lill Studio | An Artistic Alternative to the Average Laptop Bag
This design studio—which has locations in Deer Park, Lincoln Square, and the Magnificent Mile—boasts more than 120 textiles for the Kennedy laptop bag ($139–$149). The removable shoulder strap and interior pockets pack plenty of storage space, and the colorful print effortlessly transitions from office chic to after-hours artsy.
3. Greer Chicago | Journals So Pretty You'll Perfect Your Penmanship
As summer's lighthearted attitude gives way to fall's more insightful nature, get back in the habit of jotting your thoughts (or pumpkin muffin recipes) into a charming notebook from this Old Town shop, like the Old School Blogger journal by L2 Design Collective ($14).
4. Mimoco | Flash Drives Scientifically Proven to Be Awesome
The online shop's whimsical flash drives generally cater to the anime/sci-fi/comic-book crowd, but they've also got a few scholastic-inspired designs. Cheekily store files on this Einstein Mimobot ($24.95+), or opt for an Abraham Lincoln or limited-edition George Washington drive.
5. USB Typewriter | Keyboards Cooler Than Anything You Ever Built in Shop Class
From his Etsy page, Jack Zylkin sells antique typewriters that he's salvaged and repurposed for more modern lifestyles. This Smith Corona Sterling typewriter ($799) has been modified to plug into tablets, PCs, or Macs through its USB capabilities.
6. Warby Parker | Eyeglasses That Won't Dig Into Your Lunch-Money Budget
Not being able to see the blackboard (er, PowerPoint presentation) isn't an excuse that flies for adults. The marbled finish of these women's Duckworth frames in marine slate ($95, lenses included) gives eyes a pop of color without feeling juvenile. For extra credit, stop by the brand's Wicker Park showroom to try on a pair before purchasing.
BY: Kelly MacDowell
Guide Staff Writer
Kelly's first concert was Fleetwood Mac and her first career was in the beauty industry. Now a style and music writer, she loves Project Runway and her dog, Watson.