Carla Hall of "The Chew" on How to Cook Buttered Peas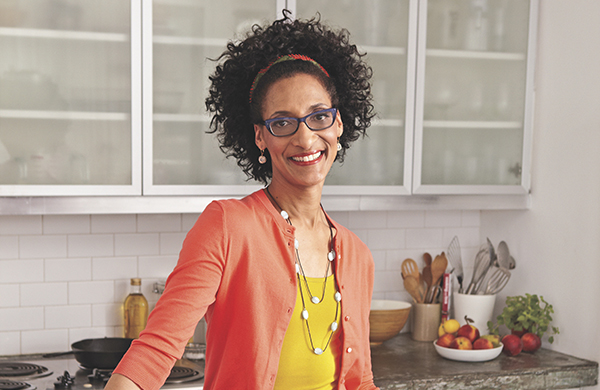 Over the course of her long culinary career,
The Chew
cohost Carla Hall has learned it's worth it to take time on all the dishes—even the sides. Case in point: her recipe for buttered tarragon peas. "When I first made this recipe, I thought, 'Why waste my time thawing frozen peas?'" the two-time former
Top Chef contestant
told us over email. "Well, I learned the hard way. If you throw frozen peas into a hot pan, they clump and cook unevenly." Luckily, she was able to share with us a perfected version of the recipe. It uses one of Hall's favorite French techniques, combining butter and water to create a gloss on the peas. "Butter makes the sauce creamy, and the water keeps it from becoming too rich," she said. To add a tinge of citrus, she adds a sprinkle of lemon zest to the glaze. (Fresh juice would discolor the peas.) The result is a dish designed as a side that nevertheless sparkles—"cooked with love," to use Carla's catch phrase.
Last Supper Buttered Tarragon Peas
Serves four | from
Carla's Comfort Foods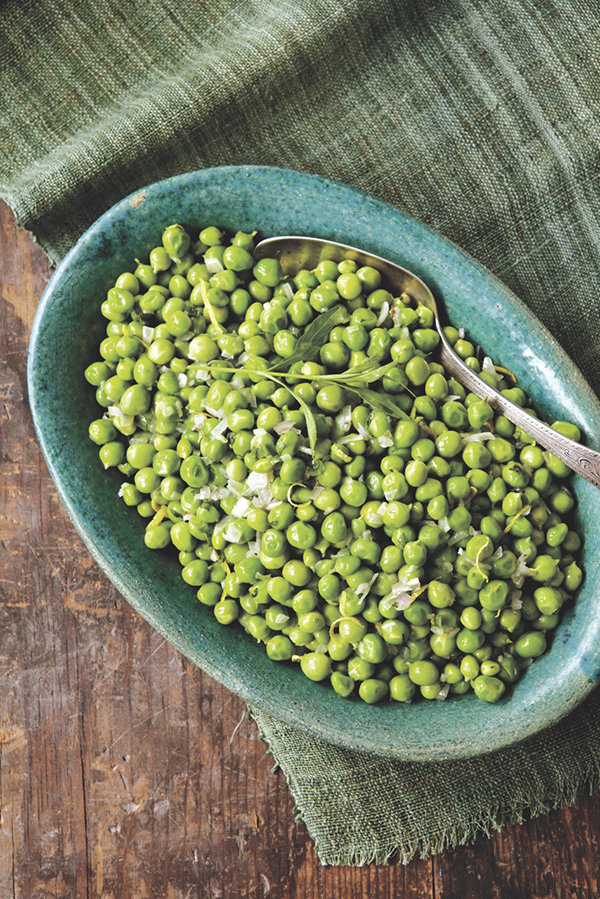 What you need:
2 tbsp. unsalted butter
1/4 cup minced shallots
Kosher salt
2 cups cooked fresh peas or thawed frozen peas
2 tsp. finely chopped fresh tarragon leaves, plus whole leaves for garnish
1/2 tsp. chopped fresh thyme leaves
1 tsp. freshly grated lemon zest
1/4 cup water
What You Do:
In a large skillet, melt one tablespoon of the butter over medium-low heat. Add the shallots and 1/4 teaspoon of salt. Cook, stirring, until the shallots are just translucent, about one minute. Add the peas, reduce the heat to low, and cook, stirring, until heated through. Add the tarragon, thyme, lemon zest, water, and remaining one tablespoon of butter. Cook, stirring, until the peas are glazed, about five minutes. Garnish with tarragon leaves and serve immediately.
Photo credit: Frances Janisch