Five Finds at Wicker Park Boutique Eskell
BY: Mae Rice |
Nov 12, 2013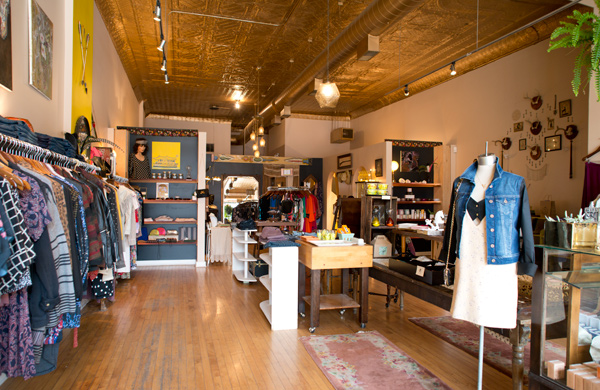 For a three-person team, the
Eskell
staff is pretty self-sufficient. Not only do Kelly, Gina, and Emily design an in-house clothing and jewelry line, but they also do their own interior decorating. Sometimes that involves constructing a wall display out of painted antlers; on other days, it might mean turning a white antique door into a display table—an enterprise store manager Gina undertook with founder Kelly. But the Wicker Park boutique is less known for its chic DIY decor than its accessories. "Boyfriends come in here all the time to get jewelry," Gina says. Outside of their own designs, their selection curates adornments from local designers including
Laura Lombardi
, and non-Chicago names such as German maker
Sabrina Dehoff
. Their clothing line, meanwhile, is designed primarily by Kelly, with input from the rest of the team. Gina describes it as "very girly [and] very vintage-inspired," although they're planning to take a slightly more casual direction in spring of 2014, with pieces in denim, leather, and jersey. And, much like their jewelry, Eskell's house designs are showcased alongside pieces from other Chicago designers—along with a covetable collection of vintage finds from all over the Midwest. For die-hard fashion fans, the Eskell aesthetic doesn't have to end at apparel. The boutique recently held an in-store tattoo event in collaboration with Kyle Morrison of Taylor Street Tattoo. The trio mocked up Eskell-inspired designs—like arrows, antlers, keys, and bows—that Kyle inked on more than 20 people. For a less permanent Eskell look, check out a list of finds curated by Gina.
Straight to Hell Leather Jacket ($300)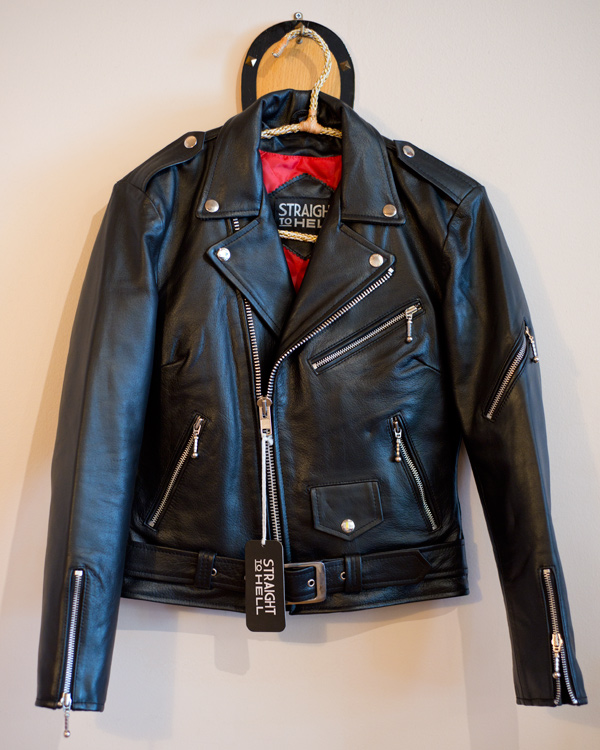 Oddly enough, this classic leather jacket has its roots in a record company. That's where designer Joshua McConnell—a friend of Gina's—got his start. The record company became a thriving T-shirt company, Full Breach 77; from there, Joshua branched out into leather apparel with
Straight to Hell
. "We're not his usual scene," Gina says. "One of his big accounts is Trash & Vaudeville, which is this crazy punk store in New York." But the punk look has been a huge success at Eskell: often, customers come in specifically for the jacket, which has so many exterior zippers no one would guess that it has a secret interior pocket, too.
Initial Ring ($65)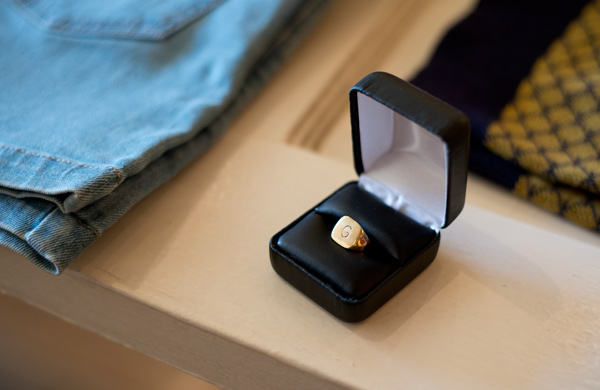 The
In God We Trust
ring is made of solid brass, and comes in a variety of sizes. Each one is hand-stamped with a letter, for a unique and ever-so-slightly off-kilter alignment.
Escentric 01 Perfume ($150 for 3.5 oz. bottle)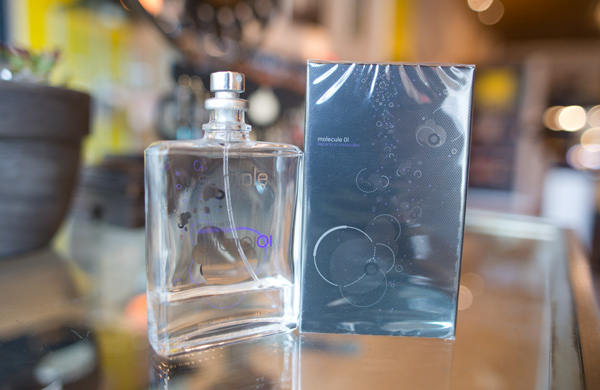 Made by Berliner perfumer Geza Schoen, the pheromone-based
Escentric Molecules
perfume smells different on every wearer. "Sometimes I can't smell it [on myself]," Gina says, "but I'll be able to smell it on other people." She also notes that its scent changes subtly throughout the day. The 01 version is a popular product, but Eskell stocks all three Escentric scents.
Eskell Irma Blouse ($100)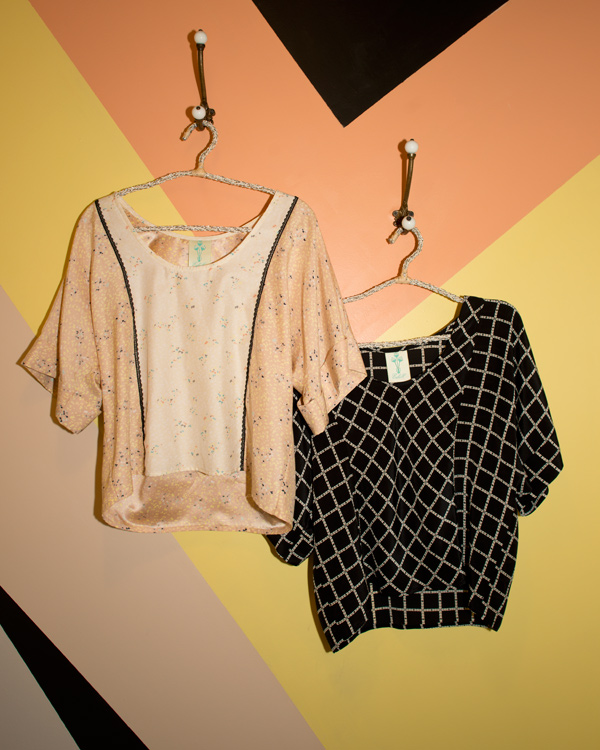 These blouses from the house collection come in assorted colors and patterns, including the black check shown above and a light-colored print. Gina notes that while the light print "looks like it's polka dot…there's treasures in there. There's a diamond ring, and another little diamond, and a bow." The pattern was designed by Michelle Vondiziano of
January Prints
, in collaboration with Kelly. Typically, though, Kelly hand-draws the house-collection prints herself, sometimes drawing inspiration from vintage fabrics.
Double Earring ($30)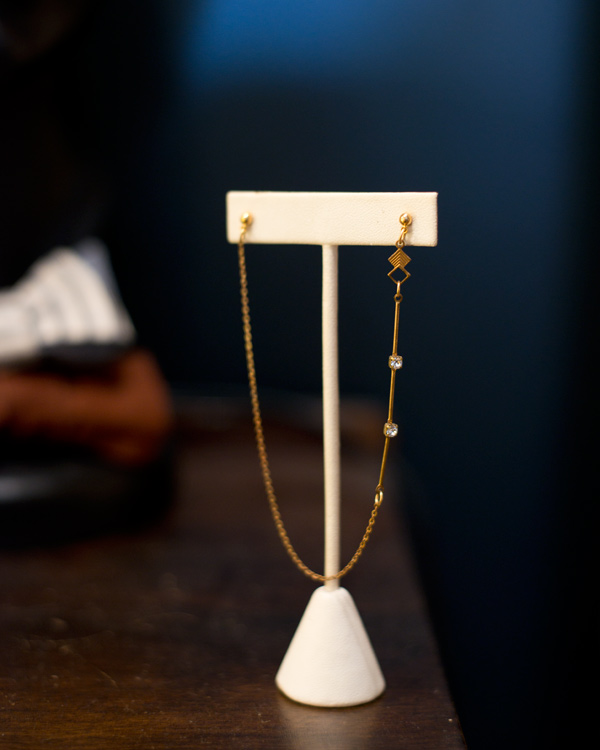 This earring is a favorite from Eskell's house jewelry line, and is designed especially for double-pierced ears. Like all the other pieces in the collection, it's made from vintage raw materials, which the team pieces together by hand with jump rings or wire.
Photo: © Timothy Burkhart, Groupon