GROUPON GUIDE TO WASHINGTON-DC
Five Surprising Facts About Skincare
BY: Liz Juranek |
Nov 24, 2014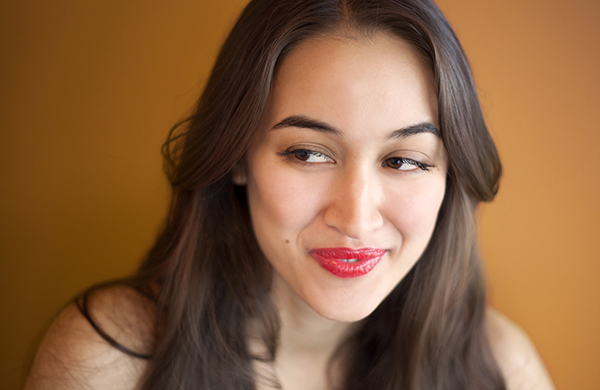 Ask someone how to get clear skin, and they'll probably tell you these golden rules: don't touch your face too often, gently exfoliate when you can, and don't molt until you feel ready. But after talking with Jenny Kane, an aesthetician at Chicago's Allyu Spa, we learned five skincare facts that weren't so commonplace.

Drying out your skin can actually cause acne.
Some acne-prone people look forward to winter, when the weather encourages dry skin. However, Jenny said that dryness doesn't always drive blemishes away. In fact, it can exacerbate them. "For some clients, their skin [dries out] and their pores close down, leaving nowhere for the oil to escape, causing acne." In this case, trying to treat the acne with a drying product only kicks off "a vicious cycle."
This is why it's important to know your skin type and pamper your skin accordingly. How do you do that? Well …
Determining your skin type isn't as simple as just looking at it.
When Jenny is performing a skin analysis on a client, she uses a magnifying lamp and glass to examine what she calls the "nitty-gritty" of skin. But if you really want to get to know your pores, you have to do more than zoom in. Jenny said that monitoring your skin over time is a great way to identify its type. "If you wash your face, how long does it take until it tightens? How long does it take until you feel or look oily?" Letting your aesthetician know how your skin behaves means that you'll get a truly customized treatment.
Even then, though, you have to keep in mind that …
Your skin type isn't fixed. It changes.
"Skin type depends on the climate," Jenny said. In the Chicago winter, everyone's dry—at least, everyone who isn't "an athlete who drinks a lot of water." Your skin type could change depending on the season and your location. Therefore, it can be healthy to tweak your skincare regimen when the weather takes a turn or when you move. "I have two skincare regimens depending on the time of year," Jenny said.
Buying products for more than one regimen might sound expensive, but …
Ponying up for professional products means paying less in the long run.
The reason? Professional products aren't as diluted. You might be paying a lot for what looks like a small amount of lotion, but that tiny tube will last a long time. "The stuff I was using from Target, which cost $12, I went through it in a month. With more professional lines, it takes four to six months," Jenny said. "It works out to being less expensive, but it's hard for people to understand paying more upfront for something you'll get more out of."
Does this mean that you should spring for that $200 Clarisonic brush? Perhaps, although …
Clarisonic brushes aren't a cure-all for everyone.
Many experts and magazines have elevated the Clarisonic to untouchable status as the skincare accessory. But for Jenny, "it's 50-50. Some of my clients love it, some hate it." Her mantra is that your skin is specific to you. She only has a few universal guidelines for deciding what to buy: "Try to avoid artificial fragrances, colors, and alcohols in your skincare products." Otherwise? "Trust your gut."
---
Shop Goods for skincare products:
Take a look at supplementary skincare treatments:
| | |
| --- | --- |
| | |
| Six Reasons to Try a Pumpkin Facial | A Not-Very-Hard Face Mask Quiz |