Four Makeovers from Graduation Day at Dress for Success
BY: Favin the Maven |
Apr 22, 2014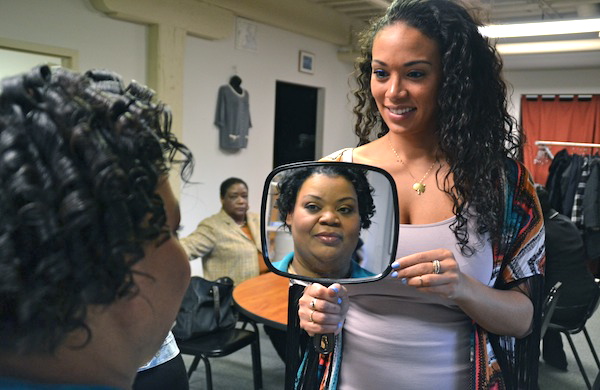 The nonprofit hosts nine-week training courses that teach marketable job skills to underserved women. I got to bond with four grads as I did their makeup for their commencement ceremony.
On Thursday, I saw what I would describe as a
vault
of makeup. Sturdy metal, two drawers, about the size of a boom box—and I had to break into it. See, I had volunteered as a makeup artist for graduation day at
Dress for Success
, a nonprofit dedicated to helping underserved women with their job searches. And this vault of Bobbi Brown cosmetics was the toolkit they gave me. I would be using it to make up four graduates from the
Going Places Network
, a nine-week program that covers every facet of the job search, from the cover letter to the LinkedIn profile. It's just one part of what Dress for Success does, though. The organization started in 1997 as a way to address the Catch-22 of looking for a job—you need professional attire to land a job, but you need a job to buy professional attire—and it still provides donated blazers and suits, as well as more general job-search support. Since 1997, it has helped more than 700,000 women worldwide. I had a blast chatting with the four graduates I worked with about everything from their favorite eye-shadow colors to their dream jobs. See how beautiful they looked in their makeup—and their thoughts on what they learned from the program—below.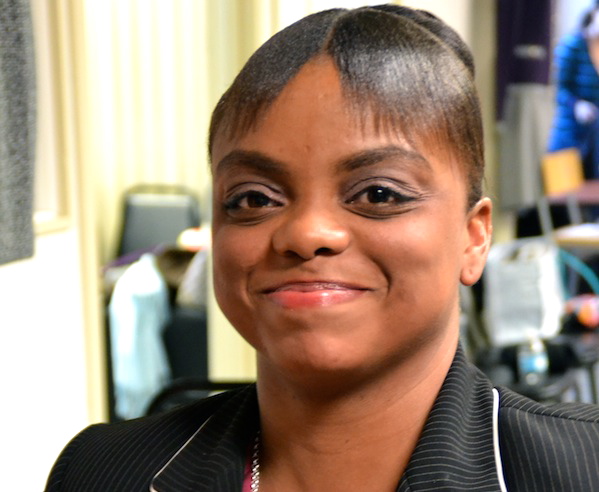 Wendy Orange
Her graduation-day makeup:
Wendy was wearing purple to the ceremony, so I did a smoky eye with purple undertones, a little bit of brow, and lipstick. I didn't even use foundation—just some powder to combat shine. "I'm not usually into makeup, but it looks great," she said afterward.
Her graduation-day reflection:
Wendy especially liked learning about the ins and outs of professional dressing in the program. "Don't wear jeans. Don't wear T-shirts. Look presentable, wear a nice business suit. [Your shoes] could be flats or heels or whatever, but no gym shoes."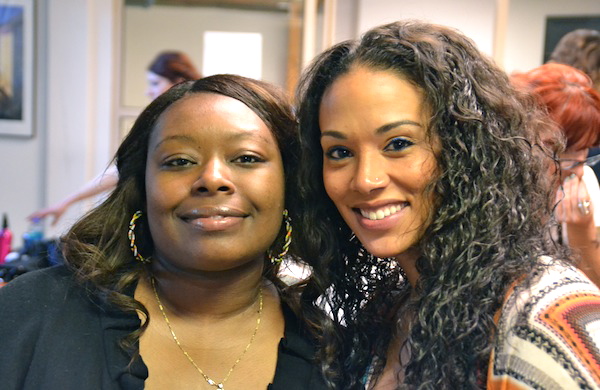 Elizabeth Sharp
Her graduation-day makeup:
Elizabeth asked me to do almost nothing, which makes sense, because she has
incredible
skin. I just applied some loose powder and a smidge of gold eye shadow, as well as some mascara and ultrathin brown eyeliner for some pop.
Her graduation-day reflection:
For Elizabeth, the tricks she learned for presenting herself professionally in an interview were especially useful. "They teach you what to say, what not to say. Like, um … what I just said. 'Um.' Don't say that. And sit up straight." She's hoping to use what she's learned to get a job in healthcare, ideally in a nursing facility.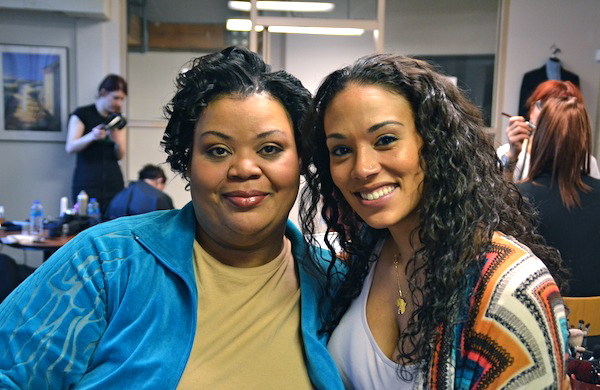 Melanie Payton
Her graduation-day makeup:
Melanie said I could do whatever I wanted, so I gave her a full face of makeup. I did foundation, powder, and lipstick, but I especially focused on her eyes. I put liner on her top lash line and shadow liner on the bottom, and then turned it into a full-fledged smoky eye with gold and brown shadow, which I thought would suit her light complexion better than black and silver.
Her graduation-day reflection:
"The most helpful thing, with Dress for Success, is friendship, family, and kinship. … My favorite thing was interacting with the ladies. We could laugh together, we could cry together, we could encourage each other."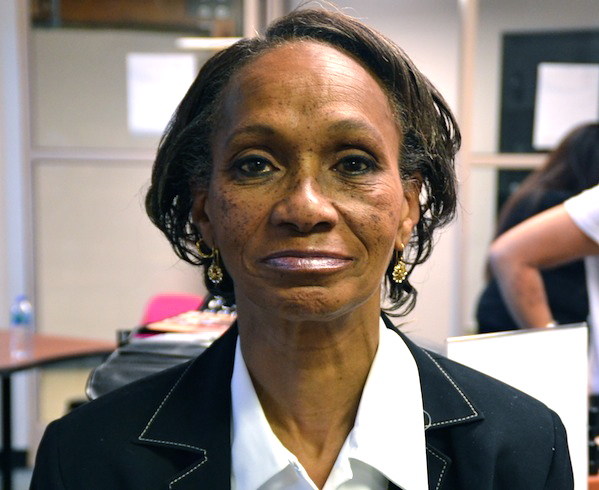 Ogrita Graves
Her graduation-day makeup:
Ogrita used to wear makeup, and recently, she's been getting back to into it with a little bit of eye makeup. I amped up her usual routine with a gold and brown smoky eye, just like the one I did with Melanie. Then some liner and some shimmer for her lips.
Her graduation-day reflection:
Learning about the tech side of job searching was important to Ogrita. "I learned a lot about email, LinkedIn. … I had never heard of LinkedIn." She was also proud of herself for persevering through the whole nine weeks. "I stuck with it, and I made it."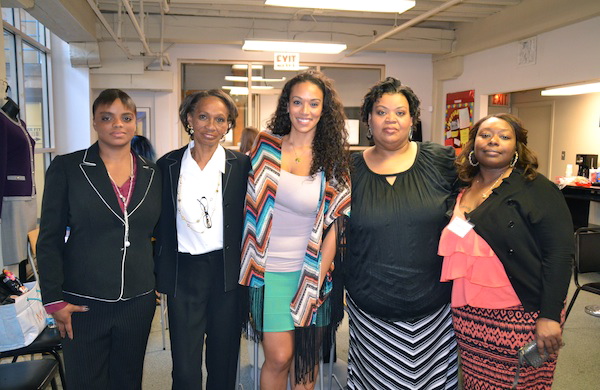 Photo: Mahreen Younus, Groupon
BY: Favin the Maven
For me, both beauty and fashion need to be accessible and not intimidating. I love a great deal and a good DIY beauty treatment. I pride myself on trying new trends, being open minded and getting a great treatment without breaking the bank. In the name of beauty I will try anything once.