Goodman Theatre's "Ask Aunt Susan" Loves (and Lampoons) the Internet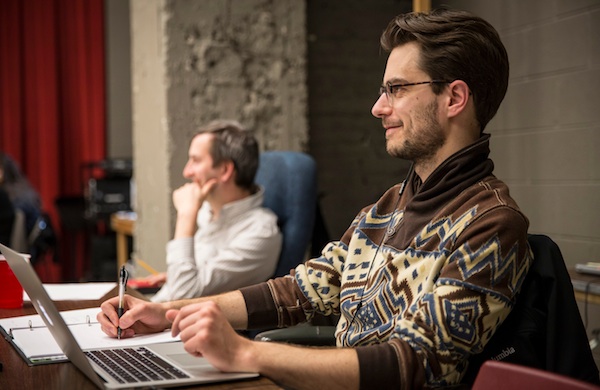 In
Seth Bockley
's biting new satire
Ask Aunt Susan
, a young man becomes embroiled in a seemingly harmless act of anonymous role-play. Stepping into the shoes of a cheery Internet advice columnist named Susan, he forges connections with lonely and hopeless people across the country. With each click, read, and response, the lure of being Susan grows ever stronger. We spoke with Bockley in advance of
Ask Aunt Susan
's premiere at the
Goodman Theatre
 about the play, the web, and what celebrity would stop him dead in his tracks.
GROUPON: What inspired you to write the play?
SETH BOCKLEY: I really came of age with [the Internet]. I've always been attracted to the immersive alternate universe that it proposes and creates, and [I am both] fascinated and troubled by the way that people can create a whole escapist world where they don't have to deal with people and their lives. Then when I read
Miss Lonelyhearts
by Nathanael West—a Depression-era story of urban alienation [in which] a young man becomes an advice columnist for a newspaper in New York and gets obsessed with his communication with all of these lonely people writing to him. I found that that sort of alienation [paralleled] with some of the 21st-century alienation that can occur when people get lost on the Internet.
G: What's the allure of online anonymity, in your opinion? What attracts us to the possibility of being someone else?
SB: I think it goes really deep, down to what makes us human … the ability to imagine ourselves in another person's shoes. That's also what art does, what narrative-based art can do. Any short story or play or novel is asking you to kind of imagine another life, another experience.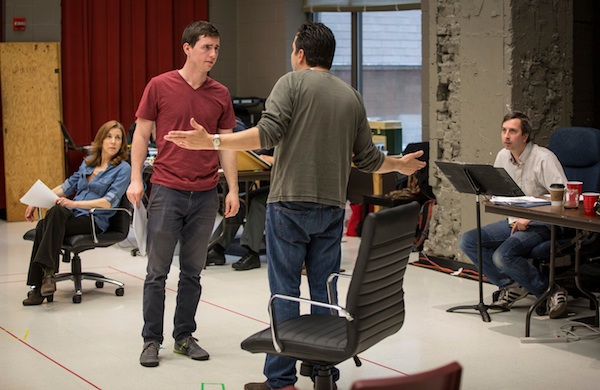 And so the allure of the Internet is that it's kind of a place of fiction, but where the fiction is active and ongoing and interactive. In that way, the Internet and [people trying] identities on the Internet—whether for craven purposes or for profound reasons of wanting to escape who they are—is a space for that kind of play.
G: The play paints a clear picture of the downsides of having an obsession with the Internet. Do you see upsides as well?
SB: Absolutely. This play is a satire [about the] excesses of that world. But it doesn't mean that I think that that's the only aspect of the Internet. I hope that people walk away from the play thinking twice about turning on their phone reflexively or losing themselves in the flow of information and socialization.
G: Do you have a guilty-pleasure website you visit, something you can't help but check 10 times a day?
SB: [laughs] I have what I'd call the usual diseases. I'm active on Twitter, and I do check that pretty regularly. But the Internet has changed for me, as it has for a lot of people. I'm not a person who has cultivated an online persona. I'm a consumer at this point. But I am really fascinated by people who cultivate a personality online.
G: One of the play's most memorable scenes involves a starstruck waitress. Is there a celebrity or public figure who would render you speechless if you were to encounter them?
SB: The first person that comes to mind is David Bowie. I would be so amazed to be talking to or just breathing the same air as the Thin White Duke. Ask Aunt Susan
is currently in previews, then runs from Monday, June 2, to Sunday, June 22, in the Goodman's Owen Theatre. Click here for tickets and more information. Check Groupon for more Chicago theater and shows to see.
Photos courtesy of Goodman Theatre