GROUPON GUIDE TO WASHINGTON-DC
How to Use Coconut, Argan, and Avocado Oils
BY: Kelly MacDowell |
Jan 20, 2014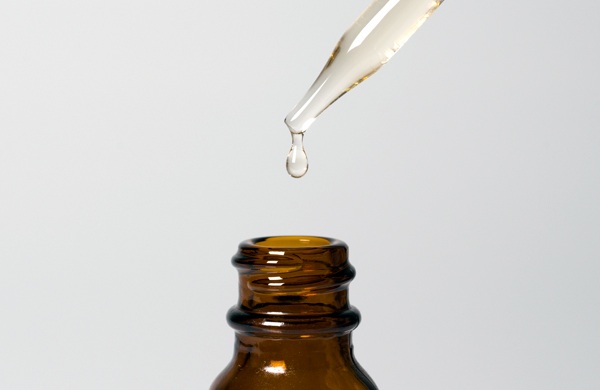 Forget the kitchen: these days natural oils are taking the bathroom vanity by storm as experts laud their use in everything from DIY hair masks to facial scrubs. But with so many options—Argan! Coconut! Almond! Jojoba!—we wondered, are all natural oils created equal? To find out, we broke down the differences and best uses for three of the most popular.
Coconut Oil
Hair Mask Coconut oil has been lauded by many as the answer to a seemingly endless list of beauty woes. Full of saturated fats and antioxidant-rich vitamin E, it makes a great natural moisturizer, especially for hair. Blogger
Michelle Phan
recommends using it as an overnight hair mask. To apply, simply place it directly on strands, focusing on the ends but avoiding the roots if you have thin or oily hair. Leave on for 30 minutes, then rinse, or wrap hair in a towel and keep on overnight. A small dab of coconut oil can also be used on hair after styling to help prevent frizz and add shine. Body Moisturizer Because it's easily absorbed into skin, coconut oil also makes a great body moisturizer. When applied after a shower, it will help skin retain all the water it just absorbed (which makes sense—oil and water don't mix, so water's not likely to escape through oiled skin). As dermatologist Jeannette Graf told
Allure
, "Coconut oil is made up of anti-inflammatory dietary fatty acids, which are important for skin health. When applied topically, it has wonderful moisturizing properties for the skin, increasing elasticity and emolliency." To use, try simply using a spoonful directly on your skin in place of your normal lotion. Or, if that sounds too drastic, start by mixing some into your body wash. Shaving Cream Although the folks at
Well + Good NYC
were skeptical of coconut oil's suitability as a shaving cream replacement,
Fashionista
blogger Cheryl Wischhover loved shaving with it, citing how much it helped the razor glide over her skin. The one drawback she found: it made the floor of her shower very slippery.
Additional uses: makeup remover, teeth whitener, antifungal hand and foot treatment 
Argan Oil
Face Moisturizer Argan oil—which is pressed from the kernels of the Moroccan argan tree—is the lightest of the three oils covered here, and as such, is very popular for use on the face. But while the oil is high in antioxidants, Yale University dermatologist Lisa M. Donofrio told the
Wall Street Journal
that doesn't necessarily make it a magic anti-aging ingredient. "Oils don't get past the surface of the skin. They just sit there," she said, pointing out that the oil wouldn't penetrate the skin deeply enough to improve it on a cellular level. That being said, many experts still recommend argan oil as a facial moisturizer. Argan oil is a dry oil, which means it is less greasy and absorbs easily into skin, leaving a matte finish. The blog
MindBodyGreen
recommends massaging it on the face and neck before bed or making a DIY face mask by mixing it with lemon juice, greek yogurt, and honey.
Acne Treatment 
Argan oil can also help combat breakouts. By treating your skin with oil, you essentially trick it into producing less oil of its own, which helps cut down on the production of sebum. Use it as a preventative treatment by applying to the whole face or spot treat pimples by dabbing some on with a cotton ball.
Additional uses: toner, callus softener, hair shine serum, frizz tamer
Avocado Oil
According to
Glamour
, the sterols—or natural plant fats—in avocado oil are exceptional for soothing skin irritations. But its richness makes it less than ideal for use on the face, as it may cause breakouts. Hair and Scalp Treatment Avocado oil is most popular as a hair treatment; avocado is loaded with vitamin E and protein, making it a good remedy for weak or damaged strands. The unsaturated fats also help strengthen hair—while adding moisture and shine—and the vitamins and minerals are great for nourishing a dry, itchy scalp.
Woman's Day
recommends this simple recipe: take half a mashed avocado and massage it into clean, damp hair. Rinse after 15 minutes, and apply every two weeks to reduce frizz and boost shine.
Additional uses: under-eye cream replacement