Off the Beaten Path: North End
BY: Fiona Coxe |
Oct 15, 2013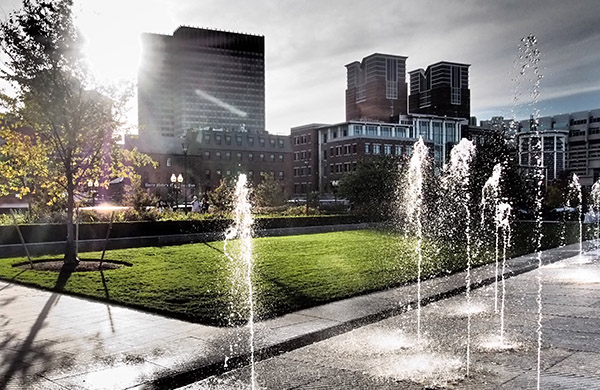 I love the North End area in Boston.  Sure, tourist flock there, the streets are always jammed, and it's tough to find a table at the restaurants most nights, but the North End is special.  It's sometimes referred to as Little Italy, referencing the fact that it is inhabited largely by Italian Americans and the neighborhood is strongly influenced by their presence.  However the beauty of the North End, to me, lies in its history.  Birthed as a unique community in 1646, the North End has been welcoming residents since, housing the famed Paul Revere in its midst.  Almost fittingly, in the 1800's, the North End became the first home for waves of immigrants beginning with the Irish, and when they moved on, Eastern European Jews and then the Italians.  The Italians stayed for the long haul, opening markets and restaurants, but if you look carefully, evidence of their predecessors still exist in former Temples and meeting spaces. Of course, exploring all of that history is bound to build up an appetite.  Luckily, the area is chock full of tasty bites just ripe for the picking, the trick is finding the ones without crazy lines.  Hidden throughout the area there are little gems where incredible food is found. My first pick is Monica's Mercato located on Salem Street.  Recently expanded, Monica's is the place to stop by for everything from specialty cured meats, imported cheeses, olives, fresh breads, as well as made to order sandwiches, and ready prepared meats and vegetables for a quick take home dinner.  Monica's is designed as the ultimate market, with every inch of their space reserved for their authentic Italian products, and leaving no room for a table and chairs.  Their staff is friendly and helpful, ready to answer your questions and guide you to the best fit for your needs.  Also, they sell wine and beer.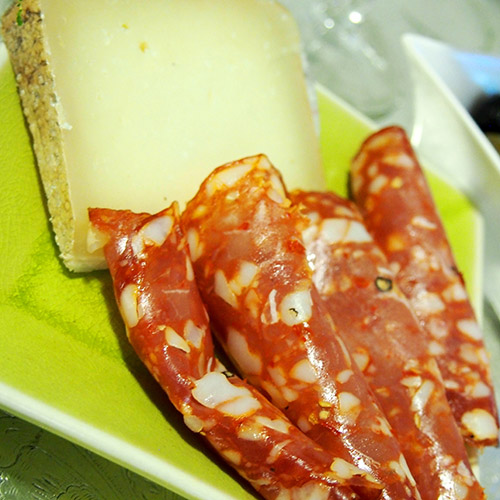 A quick walk down Salem Street will bring you to my other favorite market in the North End- Polcari's Coffee.  While they serve deli meats and similar, Polcari's transports me back in time to what I picture a dry good store in colonial times would be like.  Containers of coffee beans, teas, beans, unique spices, and candies burst out of this small space.  Here is where I know I can find fresh citron from my mom's Easter bread.  Pounds of good almond paste are ready for baking, and items like Saffron and real Cinnamon are found plentiful.  When I'm looking to prepare a recipe my ancestors have passed down, this is my go to spot for the ingredients I need for it. Just off of Hanover Street, the often jam packed main drag, lies one of my very favorite North End full service restaurants,
Gennaro's 5 North Square
.  Just steps from Paul Revere's home sits this two story eatery whose executive chef hails direct from Italy and has made extreme efforts to ensure that the product she serves is as authentic as possible.  She found a cheese maker who emigrated from Italy a few years ago to supply the mozzarella for the restaurant.  She has worked with a local bakery to ensure that the bread baskets Gennaro's serves before a meal are made in the style of her ancestors.  Her restaurant is like sitting in your Italian grandmother's kitchen, where the food is warm and comforting, unique to your family and expertly prepared.  This is the spot for classic Italian American cooking. When most people think of the North End, they don't normally think of sports bars.  Somehow the two rarely go hand in hand- unless, of course, you know about my favorite sports bar in the city- the Waterfront Café on Commercial Street.  Doesn't sound right does it?  A Café?  In the North End?  This little restaurant has TV's a plenty, mounting several to a single wall, with local sports paraphernalia providing relief in between.  The food is solid pub fair, with piping hot pizza, an Italian Sub to write home about and trusty buffalo wings.  The staff is what shines here above all.  A true neighborhood spot, they know their regulars - greeting you with your preferred drink as you walk in.  Their allegiance is to the local teams, so don't go rebel rousing there, but instead enjoy their incredible hospitality, and their trusty pub grub. The North End will delight you no matter where you go.  Cobbled streets, infinite charm and more restaurants than you can imagine, the neighborhood is favorite among locals and visitors alike.  Just remember, step off the main drag and wander through the neighborhood- you'll find a bounty of fantastic spots without the crowds!
BY: Fiona Coxe
Fiona is a free-lance food writer living in the city of Boston.  Born with an extreme love of food, she put her passion to paper in 2008 with the creation of her own blog, A Boston Food Diary.  It began as a way to keep track of her own kitchen adventures, and record her dining experiences in and around Boston.  Since its inception, A Boston Food Diary, showcasing its extreme love of both food and the city of Boston, has become a well-known resource for both the people of Boston and visitors to the city.  Fiona has also written for various publications around the city, as well as spot pieces for national publications.