Prevent Flaky Winter Lips with These Products
BY: Favin the Maven |
Jan 30, 2014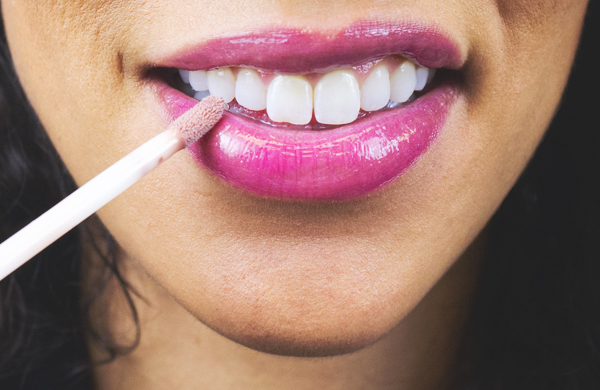 I grew up in Arizona, so I know that in a desert climate, skipping chapstick for a day means that your lips will blister and fall off your face. But I learned the hard way that cold weather affects your lips just as much. It all started when I moved from the Southwest to Cleveland years ago. I had packed what I thought was a cozy, Midwest-appropriate outfit—a Juicy sweatsuit and Uggs—but it was no match for the snow. My wardrobe malfunction was just the first of many frozen follies, though. On my coldest day there, I became so mad at the weather that I started making all kinds of faces, scrunching up my mouth and pouting. Until I felt a strange sensation: my lip had cracked open and was
bleeding
. Not very much, but still. Gross. Ever since, I've been extra-committed to conditioning my lips in the winter. Below are my favorite products for the job.
Coconut Oil
Jarrow's coconut oil
($15.99 for 16 oz. at
The Vitamin Shoppe
) is pretty much magic. I use it as a
mouth rinse
, a body moisturizer, and, at night, a lip balm. It's light, so it doesn't leave residue on my pillowcase, and it's all-natural. No parabens or filler compounds, just pure oil. And it feels like it penetrates my lips quickly, too.
Kiehl's Scented Lip Balm
I love
Kiehl's scented lip balm #1
($9 for 0.5 oz.) in Mango. It smells as good as (or better than?) the real fruit, and its slick finish means it pulls double-duty as a gloss and lip balm—although if you're planning on kissing anyone, keep in mind that they'll look shiny afterward.
Cocoa Butter
Pregnant ladies use this on their stretch marks, but I use
Palmer's Cocoa Butter Swivel Stick
($2.39 at
drugstore.com
) as a lip balm. It's chubby, sort of like a kindergarten glue stick, so one swipe provides plenty of coverage. It goes on smoothly, too, and won't leave that dreaded white residue at the corners of your mouth.
DIY Lip Scrub
This one's so simple, it doesn't really require a recipe. Just put some sugar in a small bowl, then add olive oil and honey until it's grainy. (If you go overboard with the liquids, the sugar will dissolve.) Once it's ready, rub the mix on your lips in small, circular motions, going a little outside your lip line. Do that for about a minute, no more than once a week, and slather on lip balm afterward. It'll cut down on flakiness, pronto. It's a great solution on days when your lips are too chapped for lipstick.
Aquaphor Ointment
Aquaphor's Healing Ointment
($13.89 for 14 oz. at
drugstore.com
) doesn't feel particularly moisturizing compared to these other picks. However, it's ultra-thick, which helps shield my lips from brutal weather and potential damage. It also comes in a little pot, so it's easy to scoop out a little extra to use as hand cream.
BY: Favin the Maven
For me, both beauty and fashion need to be accessible and not intimidating. I love a great deal and a good DIY beauty treatment. I pride myself on trying new trends, being open minded and getting a great treatment without breaking the bank. In the name of beauty I will try anything once.