Russian Circles Are Dictatorial Yet Dreamy
BY: Dan Caffrey |
Mar 10, 2014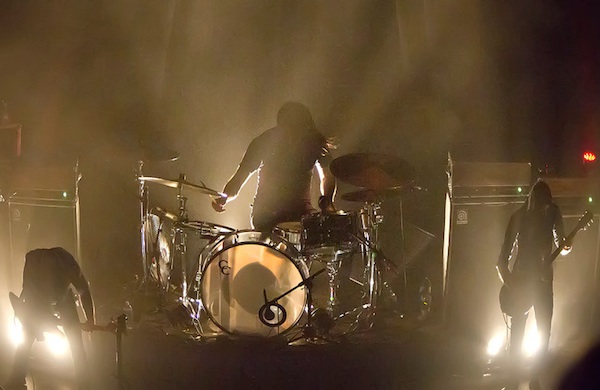 If you find Russian Circles' metal abrasive, just wait a few minutes. Chances are it'll evolve into something pristine.
Russian Circles
' album titles—all of which are one word—tend to sound militaristic:
Station
,
Empros
,
Memorial
. And though there's certainly a regimented coldness to much of their music, it almost always evolves into something beautiful, whether it's the ethereal slowdown of "1777" or the fog of chimes that ends "Atackla." If that's not enough reason to see them at
The Metro
(3730 N. Clark St.), do it for the stage banter. They seldom sing on their records, so it'll be interesting to hear what their voices sound like in-between songs (if they even talk at all).
(Sunday, March 16, 8 p.m. $17; buy tickets here.)
Photo by Vinh Nguyen
BY: Dan Caffrey
Guide Staff Writer
Outside of Work, Dan is a playwright, Senior Staff Writer for Consequence of Sound, and contributor to The A.V. Club.