Say What's Really in Your Heart with These Five Valentines
Valentines from the store are sweet, but they aren't exactly nuanced. It's hard to find one that's right for, say, someone you just started seeing, or an S.O. who wants a bigger commitment. So, what should you to do in such delicate circumstances? Write a heartfelt message that only you could compose?
No. That's disgusting.
Instead, simply scan this page for the situation that best describes your relationship. If none of these scenarios apply to you, then go with the one with the turtle on it, because the turtle is cute.

The Alluring Stranger
This is you, if: You're flying solo on Valentine's, but you spend the night eyeing someone at the other end of the bar who looks lonely, too. All you need is an opening, so you pay a drunk to spill Goldschläger on them.
The perfect gift: Several napkins.
The perfect valentine: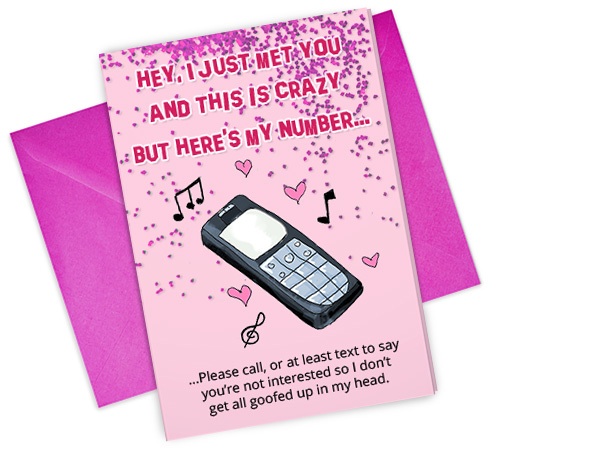 The New Flame
This is you, if: You've been on a few dates, but you're both still trying to figure out if there's something there. You don't know how to spell their last name and you're hoping it doesn't come up. You're pretty sure they like Chinese food.
The perfect gift: P.F. Chang's gift card.
The perfect valentine: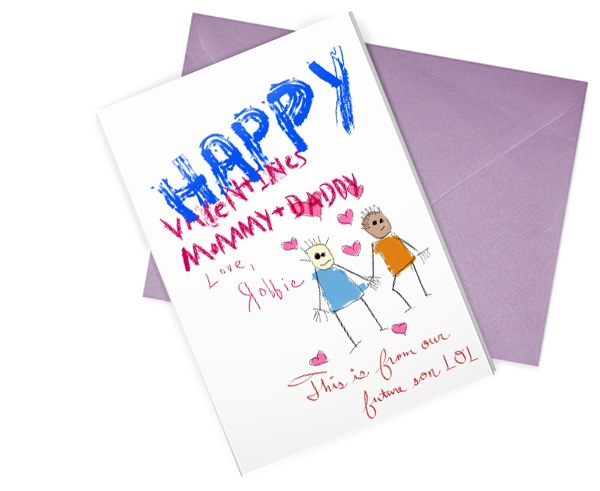 The S.O. Who's Ready for the Next Step
This is you, if: You've been with your partner several years now, and you can sense they're getting antsy. Sometimes they say things like, "We're not getting any younger," which you find insensitive, because your cousin has that Benjamin Button disease. Now you finally feel ready to make the grandest show of devotion you can imagine.
The perfect gift: Can't go wrong with jewelry—maybe a nice ring? Then, before they can say anything, hit them with the words they've been longing to hear…
The perfect valentine: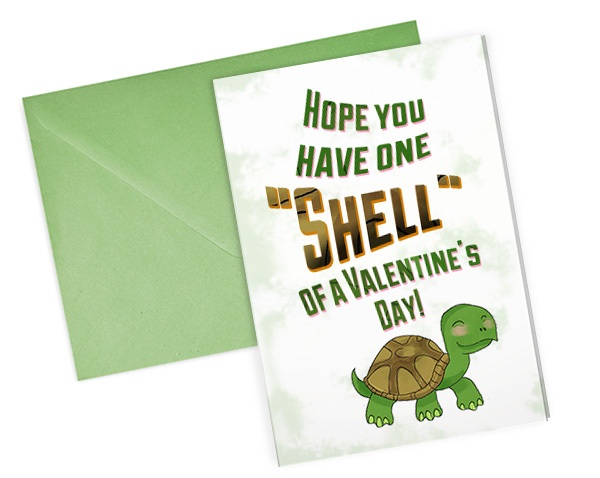 The Monotonous Marriage
This is you, if: You've been married 15 years or more. You've given so many gifts that you're out of ideas, so now you just buy each other box sets of TV shows you both know are already on Netflix. Reading this made you tired.
The perfect gift: A memento from when love was new. A framed menu from the restaurant where you went on your first date, perhaps, or the mounted head of the lobster you shared therein.

The perfect valentine: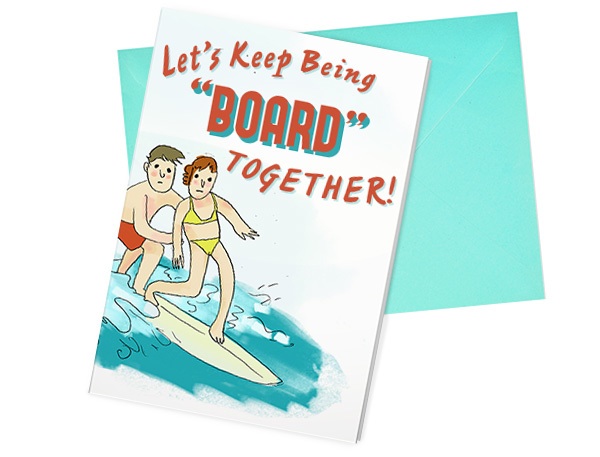 The Loveless Alliance
This is you, if: Your parents' kingdoms have been at war for generations. To broker a fragile peace, the opposition has surrendered the Plains of Krellyngard in exchange for a wedding that unites your two families. As you are the royal heirs from each side, and of age, it is your duty to marry.
The perfect gift: No fewer than 10,000 stallions, their hoofbeats a fanfare that announces your arrival, their fiery eyes a reminder that marriage shan't tame you. Also, a stand mixer.
The perfect valentine: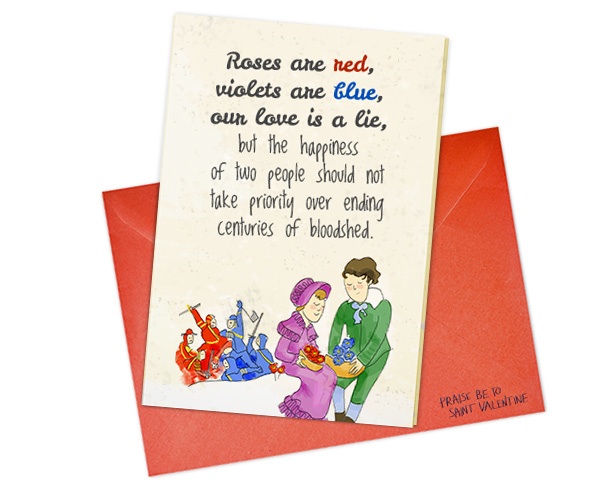 Illustration: Dav Yendler and Grey Blake, Groupon