Smarty-Pants: ZipFit Denim's Algorithm Finds Form-Fitting Men's Jeans in Minutes
BY: Scott Hirsch |
Aug 22, 2013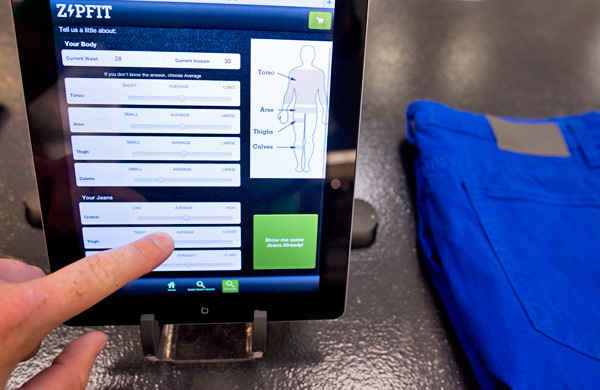 Finding a pair of jeans that fits sounds like a simple enough task, but the process can quickly devolve into frustration.
ZipFit Denim
's solution? A little computer-science magic. When customers visit ZipFit, they simply punch their measurements into one of the store's Fit Finders—iPads programmed with a special sizing algorithm. This algorithm then scans ZipFit's database of brands, such as 7 for All Mankind, Joe's, and Fidelity, and spits out suggestions. Seconds later, the suggested jeans materialize in the hands of an employee. Jeans typically run from $118 to $298. I spoke with Alex Batdorf, ZipFit's chief marketing officer. She explained the algorithm, described the experience of shopping at ZipFit, and clued me in on the most important part of a well-fitted pair of jeans (hint: it's not the hem).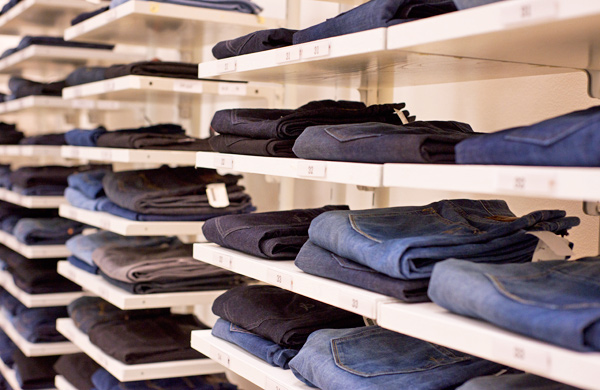 GROUPON: How exactly does this algorithm work?
ALEX BATDORF: We measure about 18 points on jeans to fuel our algorithm. That helps us really specify what category each jean is going to go in. And then based on the guy's body type—does he have larger calves? Does he have a larger [butt]? Does he have a smaller [butt]? Does he have smaller thighs?—that helps our algorithm to really position the guy into the jeans that would fit him. And the technology will basically recommend jeans that we carry.
G: How accurate would you say this algorithm is?
AB: We have a roughly 80% success rate of getting guys into jeans that work for him.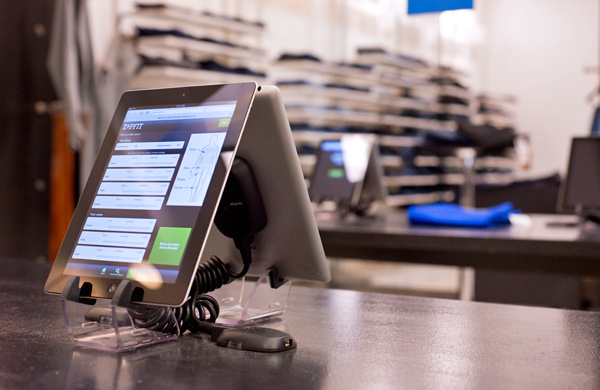 G: Can you walk us through the experience of shopping at ZipFit?
AB: When you walk into the store, of course you'll be greeted by our staff. But we typically want you to try the [Fit Finder] by yourself, and we say, "We're here to help if you have any questions." Typically, it's a 15-, no more than 20-minute process. If it takes longer, that's because [the customer] wants to see more because he's really surprised that all these jeans are fitting. We'll give him no more than two to three options in the fitting room at once...we're not going to bombard him 'cause they're all basically going to work for him. Materials will differ, so we'll ask the guy, "Do you like soft or stiff?" And that kind of helps us to narrow it down.
G: Does the staff also help the customer, or is it all left up to the math?
AB: Oh, definitely. If the guy comes out of the dressing room and asks, "What do you think? I'm not really sure," we'll make them do a sit test. Sometimes they'll do squats. We'll make them turn around and the women in the store will look at their butts and see if it's too tight. And we'll say, "We might want to see a different option, in a different brand." We consult them through the entire process.
G: What are the most common problems you see with men and their jeans?
AB: What we see the most of is guys tend to get the wrong fit or a bigger size, mostly because they're afraid it's going to be too tight.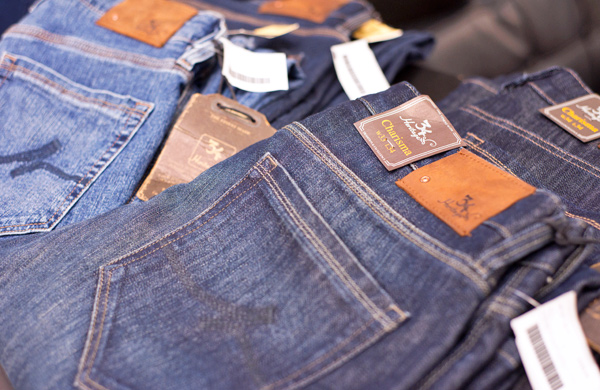 G: How does the algorithm help men who have trouble finding the right fit?
AB: Let's say a guy comes in and he has no butt. These are the types of guys who say, "We can never find jeans." We can find you jeans. Slim guy, slim legs, and he has a small butt. He says "I just want a good pair of straight jeans." The problem is, his jeans end up being too big because he's getting a classic straight. Classic straight is actually meant for a guy with the average body for the industry standard...So what our technology will do is tell him he needs to be in a slim straight. Then it accounts for the slimmer body type you have, but it also doesn't look like a skinny.
G: What's the most important part of a pair of jeans? The part that screams "This man knows what he's doing"?
AB: From a female perspective, and what I joke about with customers in the store is, your significant other is going to be looking at your behind. I think that's the best way to analyze if you have a good fit. Because it cups the butt a certain way, but it's not too tight. It's form-fitting. It gives off a good, crisp-looking fit. It says "This is a well-put-together guy."
Photo: © Timothy Burkhart, Groupon
BY: Scott Hirsch
Scott Hirsch is a published poet, an amateur boxer, and a devout reader and writer of fiction. He dedicates his accomplishments to the memory of his mother and attributes his many failures to colorblindness.