GROUPON GUIDE TO SAN FRANCISCO
Stand Up to Sun and Fog with These Summer Hair Tips
BY: Jessie Couberly |
Jul 28, 2014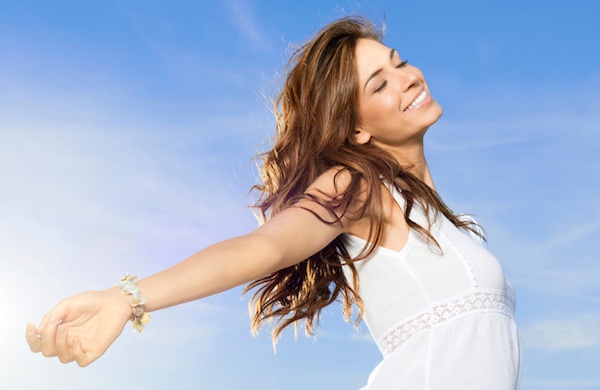 Meghan Doyle
has been styling hair in San Francisco for four years—or 16 consecutive seasons. She's no stranger to the challenges of the warmer months, when the heat
and
the fog team up to stress out your tresses. So, with August fast approaching, we visited
Salon V
(1609 Vallejo St.) and asked her how to maintain happy, healthy summer hair.
GROUPON: When the days get longer and the nights shorter, how can we keep our tips top-notch?
MEGHAN DOYLE: Instead of getting a full haircut every six to eight weeks, in the summer opt for a professional deep condition, blow-dry, and "dusting" of the ends with scissors every three to four weeks. You'll get the extra moisture from the treatment, and keep your ends looking constantly fresh without losing length. At home, use a hydrating shampoo and conditioner in these warm, sunny months. I love and use Pureology's hydrating formula in the salon—it's also sulfate-free.
GROUPON: Summer means lots of sunshine, but too much sun can cause hair color to fade. What do you recommend to preserve a do's hue?
MD: During your first color service of the summer, add on a color sealing treatment. It's going to make those dollars you just spent on that perfect summer shade go a long way. Keep the moisture intact with quality hydrating products and keep your head covered with a hat, scarf, or turban when you are in direct sunlight for long periods of time. (Think: pool, river, beach, festivals, parks, etc.) At your "end of the summer" color service, splurge again and add on a clarifying prep treatment before your color. It will help get the summer buildup, like product and mineral deposits, out of your strands and off your scalp, preparing your hair for a bright fall color.
GROUPON: For those of us with frizz-prone hair, how can we, as you so elegantly word it, give the finger to Karl the Fog?
MD: Begin your style with a frizz-free product, then give yourself a good blowout. Use a brush, work in small sections, and keep the air flowing in the direction of the hair growth to keep the cuticle down. This creates the silky-smooth look we all want. If hair starts to act up after being out in Karl for a while, change course and twist or braid it into a low chignon. Always keep a few pins on you just in case. And lastly, sometimes we just need to embrace the foggy hair—big is beautiful.
This interview has been condensed and edited.