The Gene Siskel Film Center Weighs in on Oscar Odds
BY: EMILY WACHOWIAK | 2.27.2014 |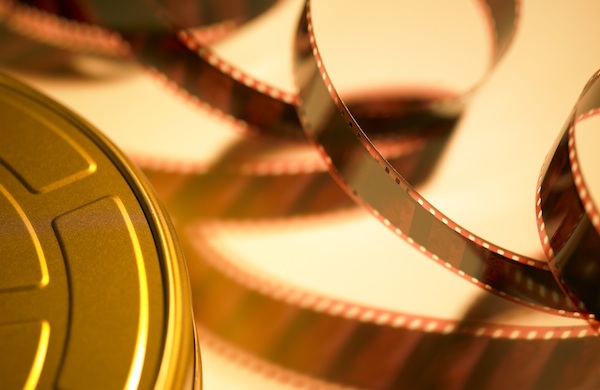 The executive director of the Gene Siskel Film Center predicts which films will take home golden statues this Sunday—versus which ones actually deserve to.
Winning an Oscar is no guarantee that a film will retain a cherished place in our cultural milieu. Crash is derided as trite. Titanic is practically a punch line. My boyfriend has nursed a grudge against Tom Hanks since Forrest Gump beat out Pulp Fiction for Best Picture in 1994. The Oscars may be the movie industry's highest honor, but how much credence can we really give to the Academy's 6,000 voting members?
To bridge the gap between public sentiment and the whims of industry insiders, I turned to Jean de St. Aubin, executive director of the Gene Siskel Film Center (164 N. State St.). Though she's an admitted film buff, Jean is far enough outside the Hollywood buzz machine to have a more nuanced view of this year's nominees. I asked her to share which films she thinks deserve to win on Sunday—regardless of whether or not the Academy would agree.
You can see how well Jean's guesses hold up at the Film Center's own viewing party, Hollywood on State: A Red Carpet Celebration. Between noshing on buffet cuisine and viewing a live stream of the ceremony, guests can peruse a silent auction stocked with movie memorabilia, compete in Hollywood-themed costume contests, and honor some of Chicago's own hometown filmmakers.
Best Picture
"I think American Hustle will win, and that was my favorite Academy-nominated film of 2013.  I really liked Her and Philomena, but they are not really Oscar-winning material. 12 Years a Slave could surprise everyone and win."
Best Director
"I hope that the Academy agrees with me and gives [it] to [American Hustle's] David O. Russell. But it would also be cool to see Steve McQueen [of 12 Years a Slave] win. They are both more than deserving."
Best Actor in a Leading Role
"It's a tie between Chiwetel Ejiofor [in 12 Years a Slave] and Matthew McConaughey [in Dallas Buyers Club], both for the Academy and [my personal pick]. It's a great lineup. I love Bruce Dern [in Nebraska], but I don't think his role was really that challenging, and American Hustle was such an ensemble piece that it's hard to say that Christian Bale was in the lead role. I wish that Robert Redford was nominated for All Is Lost."
Best Actress in a Leading Role
"This one is anyone's guess, but it is definitely between Cate Blanchett [in Blue Jasmine] and Meryl Streep [in August: Osage County], although it was so fun to see Amy Adams in her American Hustle role."
Best Actor in a Supporting Role
"I think this is the only true lock of the night: Jared Leto [in Dallas Buyers Club]."
Best Actress in a Supporting Role
"[My pick is] Jennifer Lawrence [in American Hustle]—she is unstoppable. Although we may be surprised and see the award go to Lupita Nyong'o [in 12 Years a Slave]."
Best Costume Design 
"My favorite category—The Great Gatsby should win, but if the night becomes American Hustle's, they may get it for the deep cleavage and bad leisure suits."
Best Writing – Adapted Screenplay
"I loved Philomena, but 12 Years a Slave also deserves to win. I'll be happy if either of those goes home with the Oscar."
Best Writing – Original Screenplay 
"Hands down, Her should win. The award is best original screenplay, and you can't get any more original than that—so cool and thought-provoking. I've had endless conversations with anyone and everyone who will talk about the movie."
Best Documentary Feature
"I want The Square to win, and the Academy may agree with me. However, if the Academy wants to shy away from politics, 20 Feet from Stardom was great. The Act of Killing was powerful, but The Square and 20 Feet from Stardom were better films."
Watch the Oscars alongside Jean at the Gene Siskel Film Center's Hollywood on State: A Red Carpet Celebration on Sunday, March 2. Doors open at 6 p.m. For more information, click here.
BY: Emily Wachowiak
Guide Staff Writer
Emily Wachowiak is a Chicago-based writer and editor.