GROUPON GUIDE TO WASHINGTON-DC
The History of Plastic Surgery
BY: Colleen Loggins |
Feb 20, 2015
With reality TV's plethora of too-perfect housewives and nipped-and-tucked celebrities, it can be easy to think of plastic surgery as a modern-day phenomenon. But a look into the history of plastic surgery reveals that people have been taking dramatic steps to change their looks for centuries. Below, we've put together a timeline that highlights important milestones in the history of plastic surgery, from the very first nose jobs to the rise of Botox.

Illustration by Jess Duff, Groupon
Sources: American Plastic: Boob Jobs, Credit Cards, and Our Quest for Perfection by Laurie Essig | "Boosting Butts with Cement, Fix-A-Flat, Leads to Arrest," ABC News | "Dog attack victim gets world's first face transplant," The Guardian | "History of Plastic Surgery," Plasticsurgery.org | ISAPS International Survey on Aesthetic/Cosmetic Procedures Performed in 2013, isaps.org | "Safety of Silicone Breast Implants," National Academies Press | "Sushruta: Rhinoplasty in 600 B.C.," Internet Scientific Publications
Check out our other illustrated histories: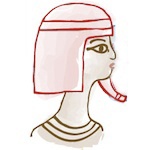 We illustrate some of the strangest (and largest) hair trends throughout history, and wonder—will live birds ever make a comeback?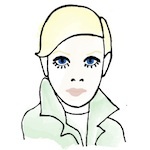 The 100,000-year history of cosmetics proves there's nothing more timeless than smearing stuff on your face to look pretty.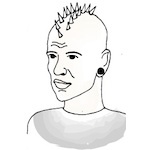 A look at body modification throughout the ages, from flattening babies' heads with boards to dilating your pupils with poison that makes you go blind.