The MacGyver of Parenting
BY: Aimee Algas Alker |
Apr 22, 2013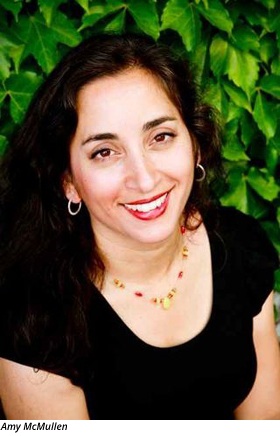 "I have two finicky children," admits Asha Dornfest, "and food has been my biggest parenting challenge." To better manage her kids' eating habits and the many other particularities that come along with parenthood, Asha leans on the expertise of other parents. She aggregates their tips and tricks on her blog,
Parent Hacks
, which has garnered recognition from publications including the
Wall Street Journal
,
Real Simple
, and
Parenting magazine
. Dornfest also co-authored the book Minimalist Parenting, which helps parents "enjoy family life more by doing less." Asha took the time to share some food- and restaurant-related "hacks" with me, as well as her thoughts on chocolate-covered veggies.
GROUPON: What hacks do you have to get kids to eat healthy foods?
ASHA DORNFEST: 1. Offer a plate of cut-up fruits and veggies as an afterschool snack, while they are [distracted by] doing something else, like homework, playing, even watching TV. 2. Make single-serve snacks available, cubes of cheese, nuts and dried fruit, in containers that are as easy to open as prepackaged—and oftentimes less-healthy—snacks. 3. Give kids independence in the kitchen by putting utensils, cups and plates, and food items in the refrigerator at kid height.
G: What are you favorite restaurant or food-related hacks?
AD: 1. Always look for seating that is near an exit or walkway, so you can make quick and nimble moves out of the restaurant if you need to. 2. Go to familiar restaurants, where you know what you want. The waiter can take your [meal] order as he takes your drink order—the less time between when you order and when the food comes, the better it goes for everyone. 3. I don't recommend much baby gear, but one of the pieces [that every parent should have is] one of those seats that clip onto the table. It puts [the kid] in the middle of the action. 4. Steer clear of kids' menus. The food is terrible in terms of healthy choices … Look at appetizer options, share your food with your kid, or look at side orders, and cobble together meals.
G: How do you determine whether a restaurant is kid friendly?
AD: 1. The fewer tablecloths and nicely set tables the better. 2. Look for a lively atmosphere. 3. Look for restaurants that have a certain noise level, because other diners do get put out by kids crying and stuff.
G: Some parents around the office have a few questions about their own kids' eating habits. Can you give us your best advice for each of the following circumstances?
My 3-year-old daughter will only eat chocolate. If she eats a banana, it must have chocolate on it. Same for vegetables. Same for eggs.
AD: With a habit like that, kids tend to feel threatened when you make big changes. Try saying, "You can have chocolate on half your egg." Start with a ridiculously small step, then take another a few days later. You'll be surprised by how far you'll come in two weeks. Don't worry too much about the protest. Just acknowledge how hard it is that they're doing something challenging.
My 20-month-old son is a thrower. During meals he will throw his spoon, fork, plate, or bowl onto the floor. My hardwood floors have pockmarks. My clothes have yogurt splatches and splotches.
AD: Mine was [a thrower] too. There is no secret for stopping that. Just make sure that he has lightweight utensils and soft things. The throwing won't stop, but the objects he has to throw are your choice. Grin and bear it. And keep a good sturdy mop.
My 2-year-old will not eat food that has touched other food. We have bought plates with dividers, but still, if a pea touches a sweet potato, he will not eat either.
AD: If possible, mush your food together. Let him see how good it is [to you] when peas and sweet potatoes are mushed together. Don't say anything to him about it. He'll pay attention, and eventually do it … maybe when he's 4.