My Five Favorite Things About Vogue's September Issue
BY: Favin the Maven |
Aug 29, 2014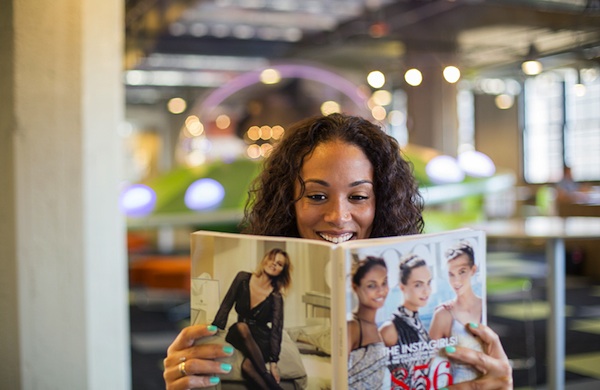 As a style and beauty blogger, I'm kind of ashamed to admit this, but here we go: before Wednesday, I had never bought
Vogue
's September issue. It's not like I wasn't aware it existed; I remember that documentary they made about it a few years ago. But I guess I was just always… intimidated by it. It's so thick! But now that I'm part of this scene in my own way, I figured it was time to take one small step toward the newsstand, and one giant leap for my style education. Or something. Since I picked it up, I can hardly put it down! After my first few (read: 10) read-throughs, I've finally figured out my five favorite parts.
1. Cara Delevingne on the cover—and everywhere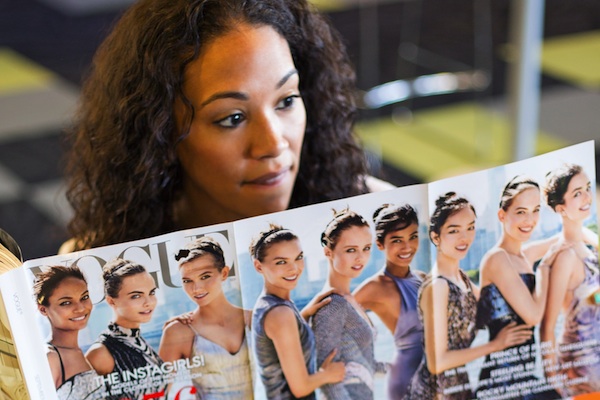 I was hooked as soon as I saw this blond It Girl on the cover (second from left, pictured above). Her eyes! Her
brows
! Superfans like me won't be disappointed by this issue. She shows up in fashion spreads, and she's fierce as ever as the face of a few major ad campaigns, including a Chanel one where she shows off her neck tattoo. (In other ad-campaign news, I swooned hard over
Winona Ryder in a beautiful black-and-white shot for rag & bone
.)
2. A$AP Rocky and Chanel Iman's fashion spread on p. 748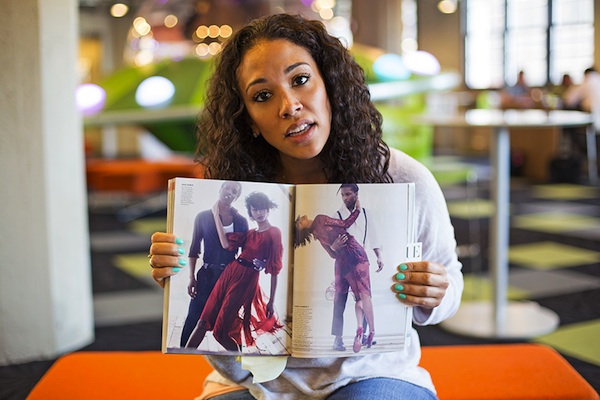 I love this couple. They've always intrigued me—he's this rough-around-the-edges rapper, she's this pristine supermodel, and they somehow complement each other perfectly. As far as I know, they'd never been formally photographed together before, so it was a wonderful surprise to see them in this dance-themed fashion spread. The clothes are beautiful, sure, but the couple is even more so. They just look so in love (and lust!). Sigh.
3. "Royal Icing" photograph from 2002 on p. 594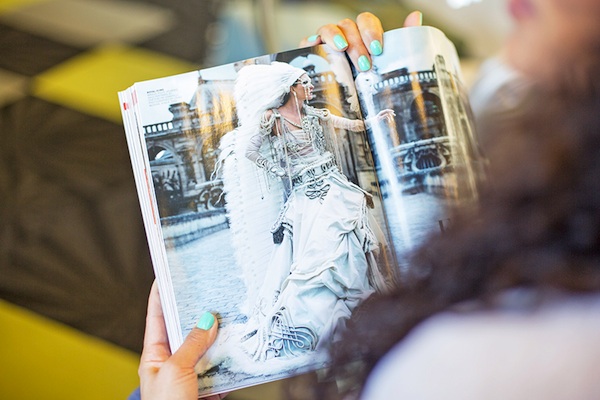 This photo was part of a retrospective called "
Vogue
in Paris," and it caught my eye for a few reasons. But mostly because, after staring at it for a few moments, I realized the look reminds me a
lot
of
that gown Jennifer Connelly wore in Labyrinth
(especially with that owl in mid-flight). And boy did I
love
David Bowie in that movie. For real though, this photo is 12 years old and looks like it could have been shot yesterday.
4. Profile of Dominic West's new TV show on p. 793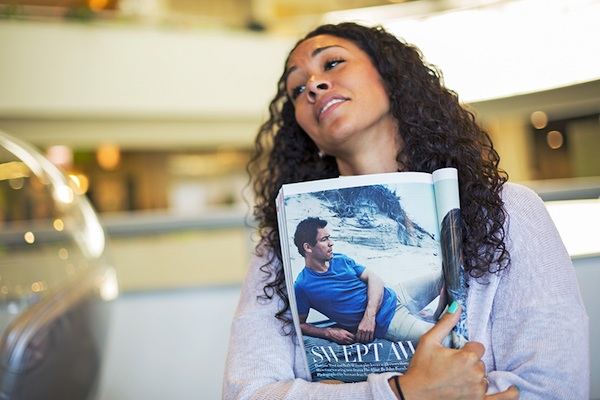 So not only does this month mark the first time I've purchased the September issue, but it's also the first time I've watched the HBO show
The Wire
. I'm currently on season 2, and am crushing hard on Jimmy McNulty, played by Dominic West. The show's been off the air since 2008, so imagine my surprise when I flipped to this photo of Dominic! Apparently he's in a new Showtime show called
The Affair
. If my
Wire
-watching experience is any indication, I'll start watching
The Affair
six years from now, and I'll love it!
5. Trend spotlight on shiny sneakers on p. 638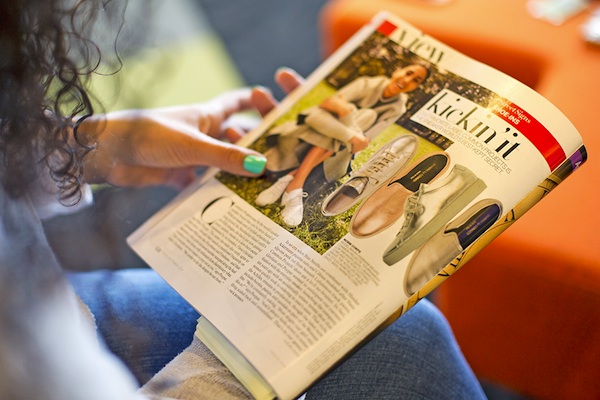 I wear
a lot
of sneakers, so I was pumped to see
Common Projects'
metallic sneakers flagged as one of the big trends for fall. Because, really, who doesn't want a pair of shiny, baby-pink sneakers? (Okay, maybe you don't, but I definitely do.)
Want to try your hand at some of the September issue's fall trends? Check out ideel for designer fashions.
BY: Favin the Maven
For me, both beauty and fashion need to be accessible and not intimidating. I love a great deal and a good DIY beauty treatment. I pride myself on trying new trends, being open minded and getting a great treatment without breaking the bank. In the name of beauty I will try anything once.