Where a Hugo Award–Winning Author Goes to Read, Write, and Relax in Chicago
BY: Stephanie McDaniel |
Nov 22, 2013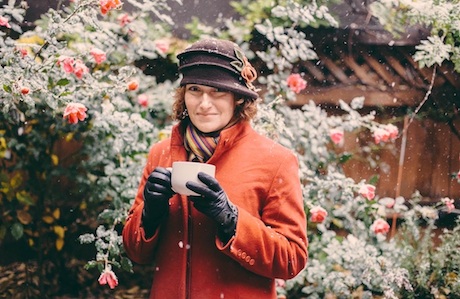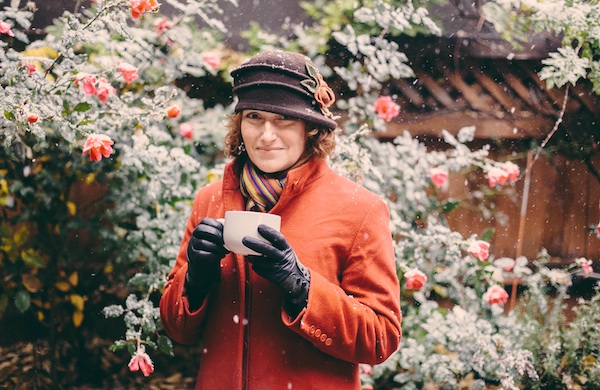 Hugo Award–winning author
Mary Robinette Kowal
has an office most would envy. It's filled with the scents of maple cookies and handmade pastries, and its sweeping bay windows look out on Wicker Park's bustling Division Street. But Kowal is in no mood for people watching. She's currently line editing her latest novel, a Jane Austen–inspired fantasy titled
Valour and Vanity
, and she must devote all her attention to finding anachronisms. This sort of puzzle presents itself on a regular basis for the novelist, whose personal spell-check dictionary includes such out-of-date terms as "fob" (a colloquialism for "pocket" in Regency England). As a science-fiction writer, Kowal is no stranger to unusual locations. But her favorite places to work or wind down in Chicago don't necessarily resemble futuristic spaceships or 19th-century English tearooms. We asked Kowal to share a few of the spots where she most likes to read, research, or relax with the perfect cup of coffee.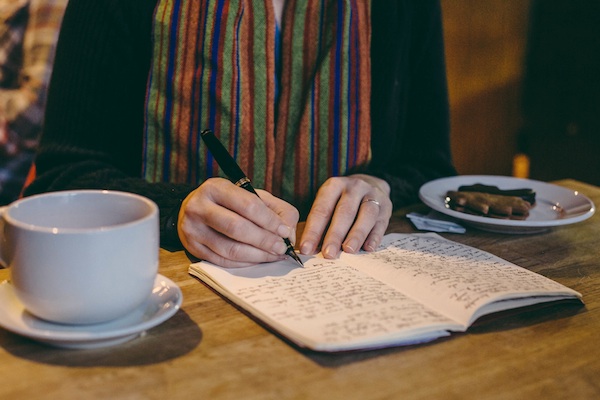 Where to Work on Your Manuscript 
Letizia's Natural Bakery
| Wicker Park It's no coincidence that a chef named Letizia appears in the fourth installment of Kowal's Glamourist Histories, which is set in Venice. The novelist borrowed the name from the owner of Letizia's Natural Bakery, who creates some of her favorite handmade pastries and soups. Kowal can often be found writing at Letizia's, and it doesn't hurt that the staff are so warm and friendly. "They remembered my name the second time I came in," she recalls.
The Bourgeois Pig Cafe
| Lincoln Park The Bourgeois Pig looks more like a living room than a café. The ornate couches and chandelier are what initially attracted Kowal to the Lincoln Park hangout. "It feels like you've wandered into someone's house and they just happen to [have] set up a tea store there," she says. Feeding off the 19th-century vibe, Kowal often composes scenes for her novels in the café, scratching out her words with a quill pen. She recommends the café's interesting selection of teas and soups and the large tables, which make it easy to write with quill or laptop.
Star Lounge Coffee Bar
| Humboldt Park Kowal heads to Star Lounge when she wants to sit for a while and enjoy an exceptional cup of coffee. But she's also been known to stop in and pick up some Unicorn Blood beans for home ("That name? Beautiful!"). Kowal tends to limit her time at Star Lounge to weekdays, as the Humboldt Park hot spot floods with writers on weekends. In the summer, she favors the bar's small backyard patio. The prevalence of such lush, natural spaces is one of the reasons she fell in love with Chicago. "[This city] is so green," she says. "Even the sidewalk patios have flower boxes."
Where to Sink Into a Good Book
Myopic Books
| Wicker Park Kowal's neighborhood bookstore, Myopic Books, is a labyrinth of shelves that stretch as high as the ceiling. The Milwaukee Avenue shop houses more than 80,000 titles across its three floors, including used and rare volumes on everything from architecture to science fiction. Though Kowal enjoys visiting Myopic, she cites one egregious oversight: "It's great for shopping because they carry all used books, but [it's] terrible for me as an author because they don't carry my stuff."
The Book Cellar
| Lincoln Square The Book Cellar shines due to its ingenious combination of bookstore and intimate wine shop. When Kowal comes in, she's always prepared to step outside her literary comfort zone. Sometimes, she explains, "you go in a bookstore and think, 'I want something to read that I would not have run across on my own.'" Fortunately, the shop's employees are renowned for making dead-on recommendations based on their customers' tastes.
Where to Kick Up Your Heels 
Manual Cinema
Kowal may be famous for her writing, but she's also passionate about another, less prevalent artform—puppetry. She recently saw Manual Cinema's
Ada/Ava
, which she describes as "one of the most virtuosic shadow shows I've ever seen—it feels like you're watching a silent film, but it's all done with actors, overhead projectors, and live musicians." As a professional puppeteer herself, Kowal understands the amount of skill it takes to put on a phenomenal show, especially one with no verbal storytelling. She regularly checks the performance group's
calendar
for upcoming events.
City Winery Chicago
| Near West Side Kowal's husband is the winemaker at City Winery, so it makes sense that she spends a lot of time there. On quiet evenings, she orders a glass of wine and enjoys the heat that radiates from the large fireplace. "Sometimes you want to just not be at home," she says. Her decision to go out is made easier by
20 in-house wines
crafted with grapes from California, Oregon, Washington, Argentina, and Chile.
The 19th Century Club
| Oak Park The 19th Century Club plays host to
English country dancing
on one Monday of every month, giving guests the opportunity to dance in the style of Jane Austen's contemporaries and Kowal's Regency characters. Although Kowal started English dancing as research for her novels, she continues because, quite simply, she loves being "in a dance that's full of pretty pictures." The 19th Century Club, she claims, is an ideal place for newcomers. "There's a caller telling you where to go and what to do, so it's very easy for a beginner to step into it." An upcoming dance on December 16 will celebrate Jane Austen's birthday with period costumes and snacks.
Photo credit: © Stephanie Bassos, Groupon
BY: Stephanie McDaniel
Stephanie McDaniel is a political theorist-turned-novelist from South Carolina. On the rare occasion she's not writing, she spends her time folk dancing, singing, and adding sea salt to Lake Michigan.