10 Pairs of Sunglasses That Only Look Expensive
BY: Amelia Buzzell |
Apr 14, 2014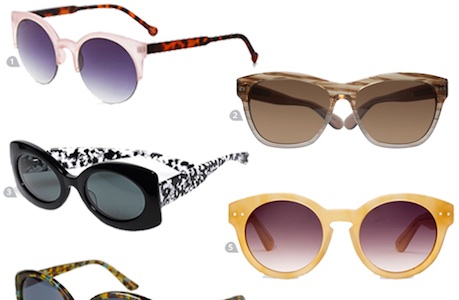 If you lost any of these shades, you might shed a tear—not because they cost a fortune, but 'cause they're so cute.
Three things are true of all sunglasses: they shield your eyes from the sun, add panache to a summer outfit, and are invariably left in cabs or sat on at a baseball game. Because the lifespan of a pair is about as fleeting as a Chicago summer, dropping a lot of money on them rarely seems sensible. Luckily, the internet (including
Goods
) is stocked with scores of snazzy pairs—available with or without a prescription—that are inexpensive, yet stylish enough to mourn if they suffer any mishaps. Here are 10 styles (5 for men, 5 for women), most of which clock in at less than $100.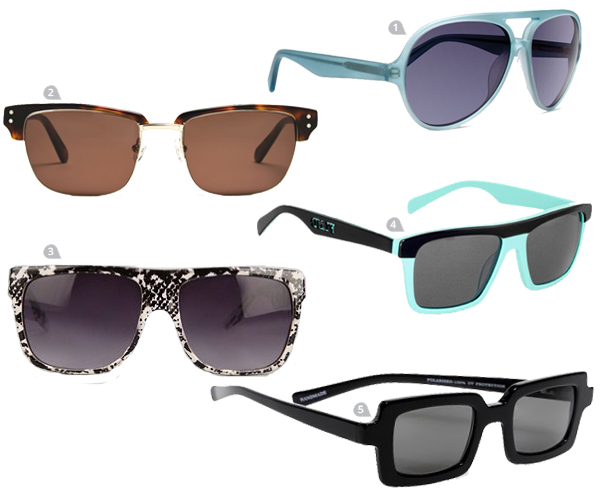 MEN
1.
Park Place aviators
in Aqua Crystal; Eyefly ($94–$144). Prescription lenses available. 2.
Atticus
in Perfect Amber; Tortoise & Blonde ($117). Prescription lenses available. 3.
Flattop aviators
in Grey; Urban Outfitters ($14) 4.
The Madison Square
in Teal/Black; Flud ($45.50) 5.
Square Root polarized
in Black; Eyebobs ($99). Prescription lenses available.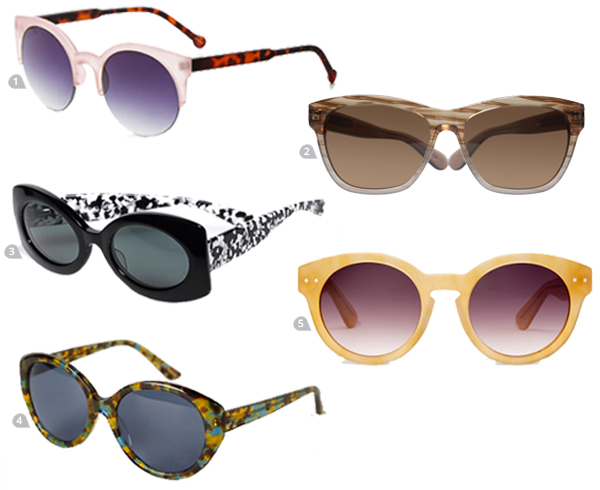 WOMEN
1.
Shield My Sunshine
in Rose; ModCloth ($14.99) 2.
Route 66
in Nude; Eyefly ($94). Prescription lenses available. 3.
A Muse
in Black; Eyebobs ($89.50) 4.
Blue Tortoise sunglasses
; Anthropologie ($38) 5.
Hepcat Shades
in Beach Pebble; Madewell ($44.50 on sale)
BY: Amelia Buzzell
Guide Staff Writer
Amelia is a Senior Writer who owns about 600 houses' worth of housewares. She daydreams about throwing parties and amassing more housewares.