5 Best Kale Salads in Austin
BY: Jane Ko |
Jan 7, 2014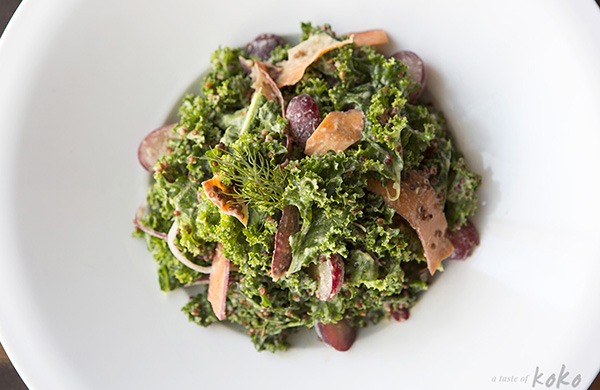 Kale, have you heard of it? This dark, leafy green vegetable has taken the world by storm over the past couple of years. Whether served raw, roasted, deep fried, or braised, kale gives a more intense flavor and texture than most salads with mixed greens. Over the past couple of weeks, I've tasted lots of kale and here's my favorite kale salads in Austin.
Cafe Mueller
Currently obsessed with this festival kale salad from the neighborhood cafe in HEB. Filled with cranberries, almonds pepitas, and tossed in an orange sesame dressing. Pick up a couple for the week and substitute your usual salad with this powerhouse vegetable salad, and serve alongside a comforting soup.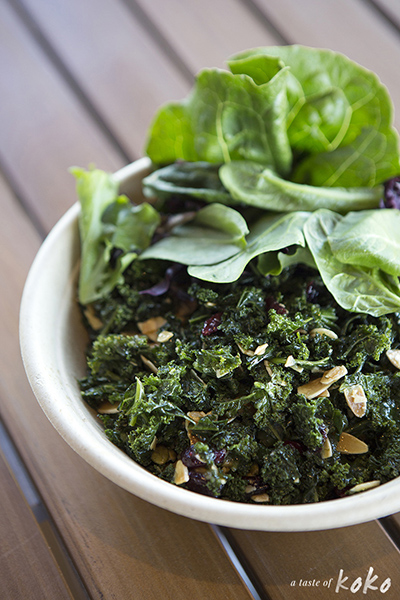 TRACE
Staying true to the core philosophy of serving food that's seasonal, sustainable and locally sourced, Chef de Cuisine Lawrence Kocurek of TRACE debuts a newly revamped menu that is perfectly timed to a cooler weather shift. The Tuscan Kale Salad is made with kale from Springdale Farm. Served with wild mushrooms, croutons, warm apple and a pear vinaigrette. Of all the varieties, tuscan kale - also known as dinosaur kale - is richer, and much darker with lots of flavor.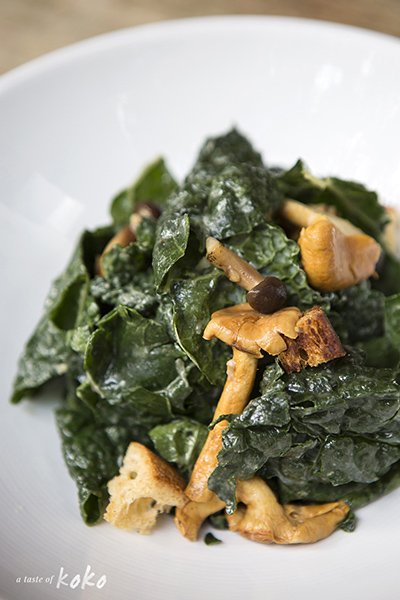 Second Bar + Congress
Raw kale and carrots take the place of traditional salad greens and partners with a bold chickpea dressing that stands up to the hearty greens. The addition of red quinoa, red onion, and dill gives the salad extra richness. And the chef's touch: frozen red grapes, gives the salad a pop of cold sweetness against the hearty greens.
Contigo
Crunchy, sweet, and tangy all at once, this hearty main-course salad combines grilled kale, grapefruit segments, chestnuts, and roasted oyster mushrooms. Roasting kale in the oven gives it a hearty wilted texture with lighter crispy pieces and a nice caramelized char. The simple and flavorful vinaigrette made with fresh grapefruit juices brightens up the salad with a zesty and citrusy bite.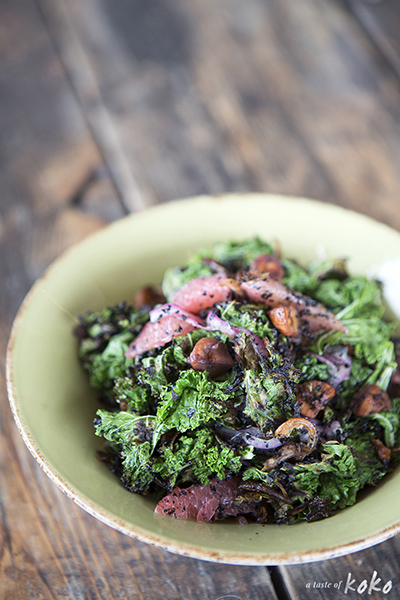 Snap Kitchen
Toasted garlic is tossed with bite-size kale leaves, then dressed with extra virgin olive oil, sea salt and lemon juice. The red chili flakes give this Tuscan kale snack a spicy kick that's easily addicting.
BY: Jane Ko
Jane Ko is the Editor of A Taste of Koko, the premier food and travel blog featuring delicious finds in the city. Eat well and travel often. She strives to inspire your inner foodie by guiding you to the most delicious finds in Austin through mouth-watering food photography. Featured on Huffington Post, NBC iVillage, Eater and Zagat.