5 Local Coffee Shops to Perk You Up
BY: Megan Elliott |
Oct 17, 2013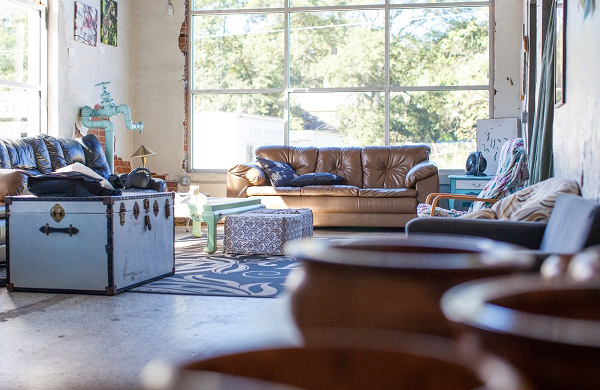 If you're anything like me, then coffee is a necessary part of your everyday life. In addition to the bold, rich flavor of my favorite beverage, I enjoy frequenting the various coffee shops in my city to do my daily work. When you live in a city like Atlanta—where locally owned coffee shops are aplenty—stopping by the fresh pressed brew houses is a must.
Hodgepodge Coffee House and Gallery
From the outside, Hodgepodge looks like a hip, urban coffee shop with its enormous graffiti-clad walls, but the interior of the coffee shop tells a whole different story. The huge, open spaces with sky-high ceilings are occupied with cozy minimalist décor, seating, and locally created art and goods. From two-seater bistro sets to comfy couches to large, expansive tables, Hodgepodge Coffee House goes above and beyond to accommodate its patron's needs. And with coffee beans grown locally, this coffee shop brews some of the freshest cups in town.
San Francisco Coffee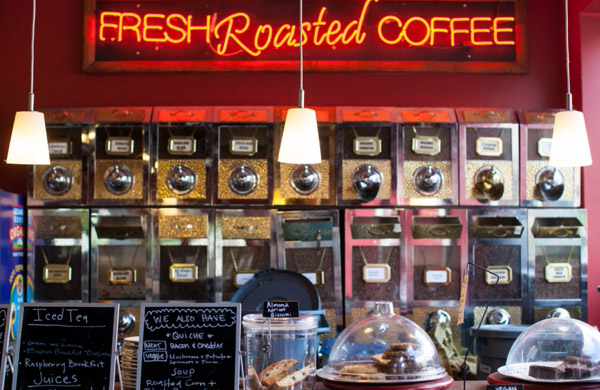 San Francisco Coffee is that hole-in-the-wall coffee shop that is easily overlooked, a hidden gem waiting to be discovered. The iced coffee at San Fran is unlike any other. The bold flavors make the incredible smoothness seem like an impossibility. But it is, in fact, a reality; San Francisco Coffee has perfected the iced coffee. Another cool plus? Every Tuesday night they feature local musicians at their open mic night.
Aurora Coffee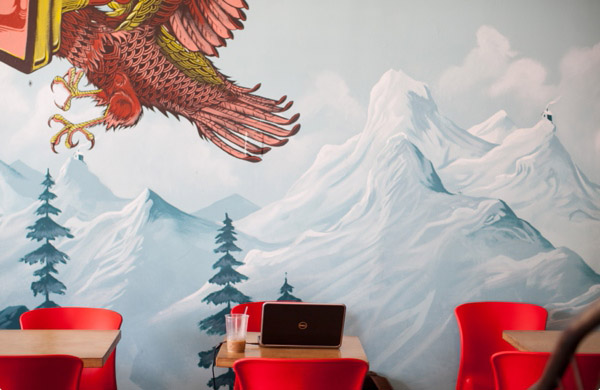 A Little Five Points staple, Aurora Coffee gives options every step of the way to create a personalized cup o' joe for each customer. One of the unique menu categories—all named after different types of bears—includes variations of coffee and flavored milk. Not a big dairy person? Not to worry, Aurora also offers soy milk and almond milk at no extra charge. With ample seating both inside and out, Aurora also offers inspiring murals along its extensive wall space.
Atlanta Coffee Roasters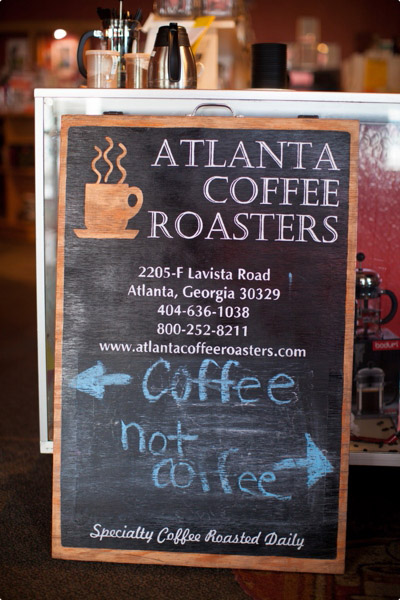 If you're in North Atlanta, Atlanta Coffee Roasters is a great choice. With seemingly limitless flavor options (including Snickerdoodle, yum!) in addition to their standard house brew, there's something for any coffee drinker. The indoor space is small, but very relaxing and quiet. The laid-back feel of Atlanta Coffee Roasters made me feel as though I was at a friend's house who wanted to make me a special seasonal coffee: Cinnamon Bun. Even on ice, this flavorful coffee made me feel warm and fuzzy inside. If you're looking for a place to get a pound or two of beans or fresh-ground coffee, this place is an easy choice.
Dr. Bombay's Underwater Tea Party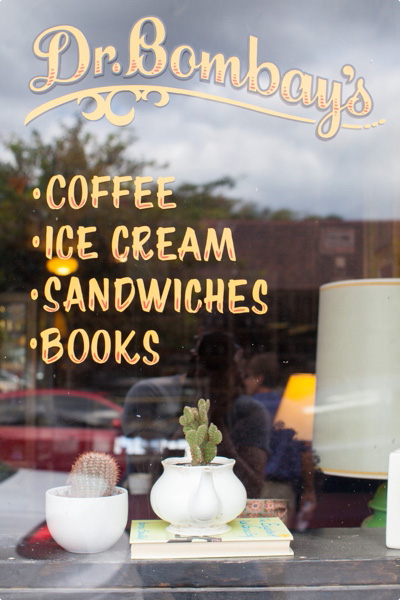 Although the name suggests a teashop, the coffee options at Dr. Bombay's are aplenty. But what really stands out about Dr. Bombay's is the lovely décor and outdoor space. In the back porch area, whimsical birdcages and flowerpots surround wooden picnic tables, which sit beneath twinkling string lights. Plush, comfy couches and chairs, as well as several tables, occupy the indoor space of the shop. The walls are lined with bookshelves stacked full of books—all for sale for just $1. And what's even better, a portion of the sales at Dr. Bombay's goes
to educate women in India
. In fact, employees are given an incentive to sell their selection of Indian-made teas by being rewarded with a mission trip to India.
All photos by Johnny Cheng Photography