GROUPON GUIDE TO JACKSONVILLE
5 Mexican Spots to Grab a Great Margarita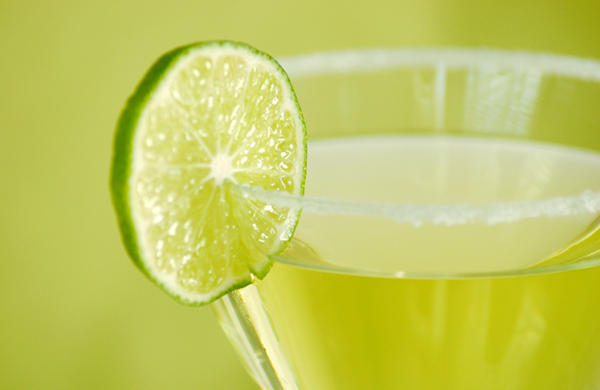 If a frozen or on-the-rocks margarita is your go-to cocktail, Jacksonville will not disappoint. While many Mexican spots in the city serve the salted (or not) tequila cocktail, there are five restaurants in particular that will truly whet your whistle.
One of Jacksonville's best is La Nopalera, a citywide Mexican chain that does the classic drink justice. Frozen batches are made fresh with a hint of lime and lots of tequila, and arrive in large stemmed margarita glasses. If you prefer your margaritas on the rocks, the bartender will whip up the refreshing drink to taste, including your favorite brand of tequila. Both styles of margarita are also available by the pitcher.
Beachside eatery Campeche Bay Cantina also serves up a locally renowned margarita. Here, it's best to upgrade to the Top Shelf, where a high end tequila and splash of Grand Marnier make a subtly sweet difference. The margarita menu also includes The Legendary, made with Patron Citrone and sweet and sour mix; The Skinny with agave nectar and a splash of soda; and the aptly-named The Double-Fisted, when one simply isn't enough.
Relative newcomer TacoLu Baja Mexicana on Beach Boulevard sits at the site of the old Homestead Restaurant, right before crossing the bridge into Jacksonville. The popular drink spot offers one of the largest tequila selections around, with over 120 bottles on hand. The Lu, as locals refer to it, crafts its homemade Lu Brew margaritas daily, made from fresh lime juice and simple syrup. On-the-rocks margaritas are served with the tequila of your choice, or you can keep things simple with the TacoLu house blend.
On the  south side of town, Cantina Laredo crafts freshly made margaritas in large blue-rimmed margarita glasses. Dubbed 'Casa 'Ritas', these Mexican restaurant favorites are among the strongest in town. Generous pours of Sauza Blanco and a smooth, frosty texture make the frozen version at Cantina Laredo sublime.
Casa Maria, another beachside authentic Mexican restaurant, serves up an equally fantastic margarita. Here, drinks can be served salted or unsalted, by the glass or by the pitcher, and are available frozen or on the rocks. Casa Maria's margaritas are beautiful in their simplicity, with little more than a hint of fresh lime, agave nectar and a few thimblefuls of smooth tequila. But truly, connoisseurs of the classic Mexican cocktail will have no trouble finding satisfaction with any of the margaritas on this list.
BY: Gayot
Gayot
GAYOT.com serves as a leading worldwide authority on the good life. Millions of readers turn to Gayot's savvy, professional reviews on dining, travel and lifestyle. From "Best of" lists and travel guides, to a searchable restaurant and hotel database, Gayot provides dependable coverage while keeping up with the latest trends and news.