7 Things You Shouldn't Do at a Demetri Martin Standup Show
BY: Kelly MacDowell |
Apr 10, 2014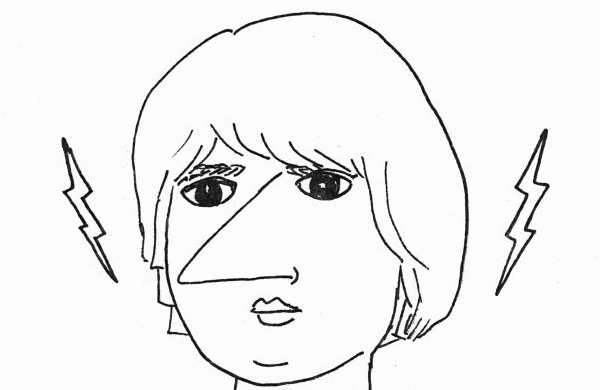 The Daily Show
alum is sort of an unconventional comedian. His audience would do well to act a little differently, too.
You can never really be sure what to expect from comedian Demetri Martin. Ever since the Yale alum debuted his standup on Comedy Central, he's gone on to contribute to late-night television (
The Daily Show
,
Late Night with Conan O'Brien
), act in movies (
Taking Woodstock
,
Contagion
), and write a
New York Times
–bestselling book. Martin's brand of comedy is as unexpected as his career arc. Though we have no idea what he'll do when he walks out onstage, we can help you prepare by telling you seven things
you
should avoid doing.
1. Don't bring your grandmother.
It's not that Martin's jokes are terribly blue, but his style definitely embraces a younger demographic. As the former Senior Youth Correspondent for
The Daily Show
, Martin was tasked with covering hot and fresh topics like
MySpace
. Years later, his standup continues to strike a chord with 20-somethings.
2. Don't expect long bits.
Even when he's not delivering his signature one-liners ("Sex is the leading cause of people"), Martin's jokes tend to be punchy and brief. No long-winded setups here.
3. Don't expect only comedy.
A multi-instrumentalist, Martin is known for playing the harmonica, guitar, ukulele, glockenspiel, and keyboard during his sets. There's often background music, too.
4. Don't bring a signboard, unless it's got a palindrome on it.
Martin's something of a master of the palindrome. He even wrote a completely reversible 500-word passage for his book,
This Is a Book
. So if you're planning on making a signboard to hold up, you'd better bring your A-game. We recommend a supportive "U R FUNNY Y-NUFF, R U?".
5. Don't anticipate subtlety.
The man has made an album called
These Are Jokes
, written a book called
This Is a Book
, and performed standup in a T-shirt that says "COMEDY." It's safe to say he's pretty straightforward.
6. Don't doodle on your notepad.
Doodling is certainly a great way to pass time, but Martin will probably incorporate some of his drawing-pad jokes into his routine, thus relieving you of the need to scribble. Plus, you're at a comedy show. It's just rude.
7. Don't bring peanuts.
He's terribly, terribly allergic to peanuts.
Demetri Martin performs two sets at Lincoln Hall on Thursday, April 24. Tickets are $35 and can be purchased for the 7 p.m. show or the 10 p.m. show.
Illustration courtesy of Demetri Martin.
BY: Kelly MacDowell
Kelly's first concert was Fleetwood Mac and her first career was in the beauty industry. Now a style and music writer, she loves Project Runway and her dog, Watson.