Kids Make the Best Fashion Commentators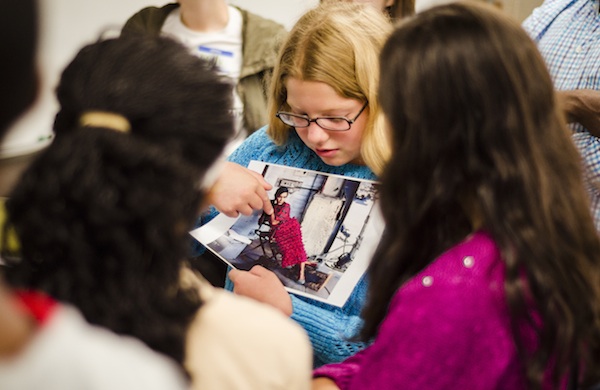 Recently we invited 826CHI students into our office, and asked them to help us out with an unusual project. One that involved The Stars. The Chicago Public Schools students usually attend after-school tutoring at
826CHI
, a local nonprofit, but our request was a little different from typical homework. We asked them to comment on celebrity style. If they didn't, we explained, celebrities would never know what they looked like. So below, kids in grades 2–8 share their fashion-related thoughts on Mindy Kaling, Erykah Badu, Adrien Brody, and more. Spoiler: someone's hair looks like river stones. But whose?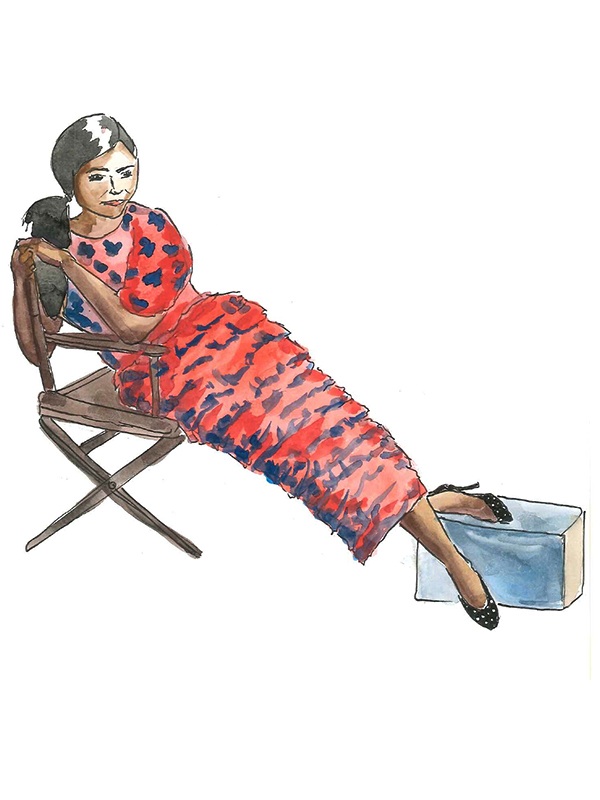 Sammy Thomann (Grade 7) on Mindy Kaling
The first thing that I like about this dress is that the colors work well together. The dark blue complements the light red. I also like that her hair looks really good. There are a few things I would change about this dress. I would make the top plain red and sleeveless, and the skirt wouldn't have any ruffles or blue. I'd add some triangles of blue to the top on the sides and a skinny blue belt. The dress would come to knee length and the shoes would be plain dark blue. I'd lower the waistline of the skirt so it's at her actual waist.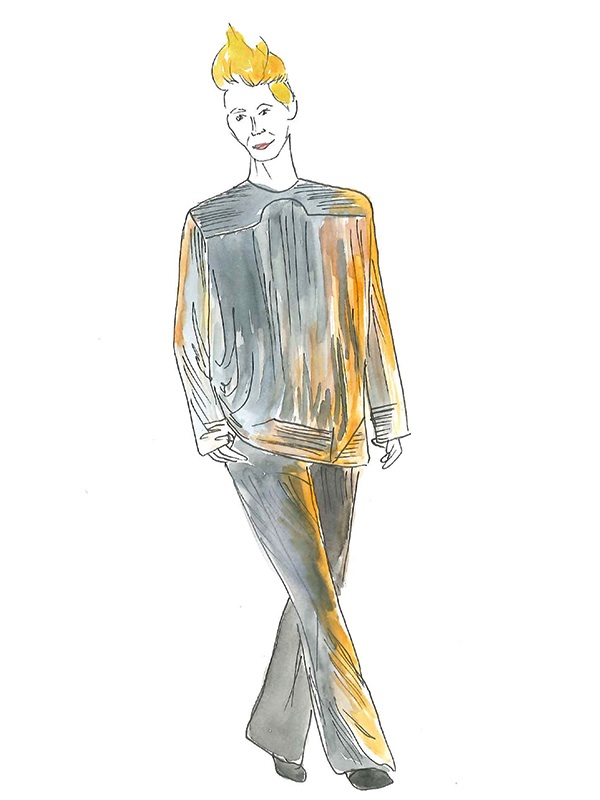 Jazmin Campos (Grade 4) on Tilda Swinton
This outfit is a hit. I like some parts of the outfit, but not all of them. I like how it is sewn together. The shapes on the shirt look like the outline of a ghost. While I don't love the color gray, I like the gold sheen that reflects off of the gray. It is gold like a stinky, shiny goldfish. The pants are too long and she might trip and break a bone, even though she looks very tall like a giraffe. I don't think I would wear it because it's a bit too long. This outfit looks like it came from the future, where they will invent crazy hair. Her hair looks styled upwards. It looks like a closed flower blossom. She looks like she is going to a dinner party at a fancy restaurant, like Gourdanois, with other nice people. Or maybe she is the daughter of someone famous, but we don't know who yet. We'll have to wait and see!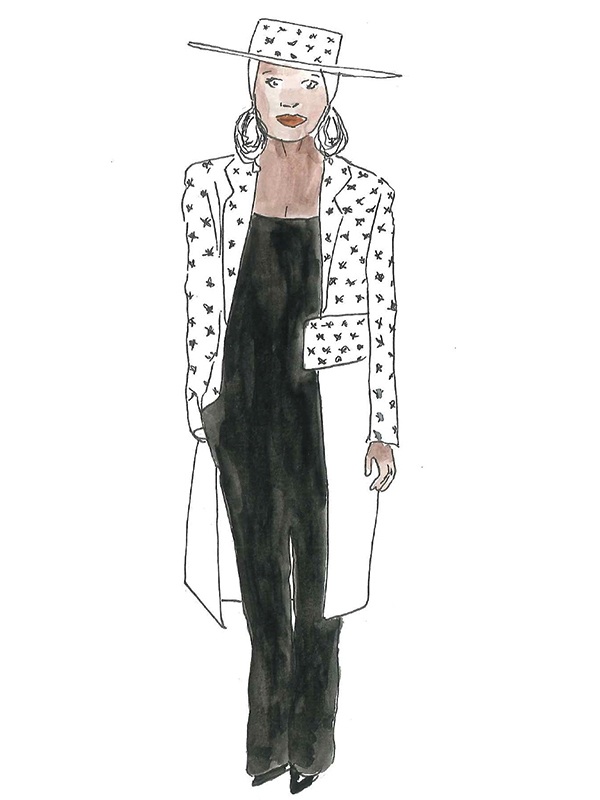 Maricarmen Gomez (Grade 7) on Erykah Badu
Erykah Badu's outfit is oversized, especially her sweater, her hat, and her earrings. The sweater is shaped like a cereal box, it's the color of milk and looks like it is coated with sugary cereal. Her hat looks like a pencil eraser stuck on a giant dinner plate; maybe she traveled back in time and stole it from Abraham Lincoln and then painted it beige. The jumpsuit reminds me of a black manatee with its head chopped off. Speaking of the ocean, her earrings look like skinned fish.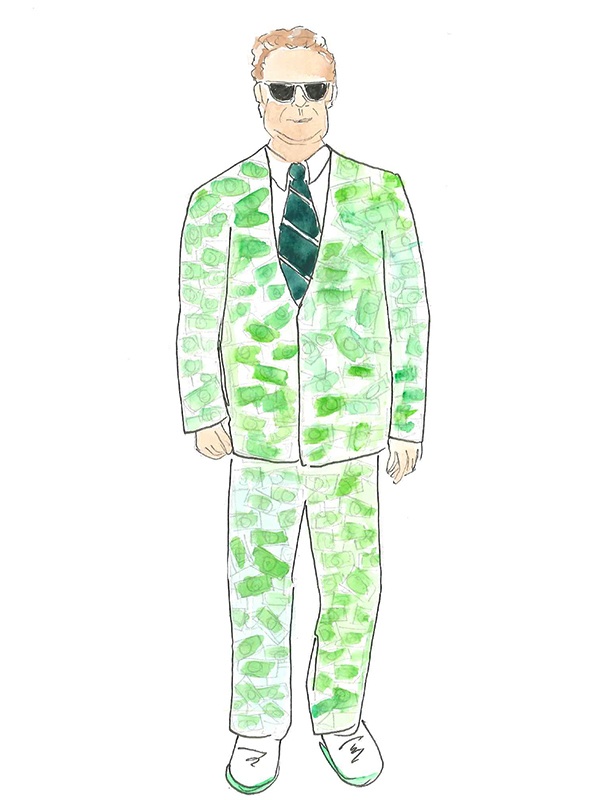 Katie Moy (Grade 3) on Will Ferrell
I like this money suit. Will Ferrell looks like a millionaire. When other people wear this suit, they might be able to pretend that they're a millionaire, too—maybe at Halloween, or a costume party. (But not when it's too dark out. My mom told me not to wear black on Halloween. Some of this suit is black, but not much. It's more greenish, because of the money.) Other people might think this costume is weird. Based on the background, it looks like someone was taking a picture, so maybe he was in a contest to see who's the silliest, and the prize was taking his picture and posting it so he could be rich and famous. Of course, people might not like a money suit. If they're poor, they might feel really hurt. It might seem like he's bragging about being rich. But they should calm down and just pretend they're rich, too. After all, the money is fake.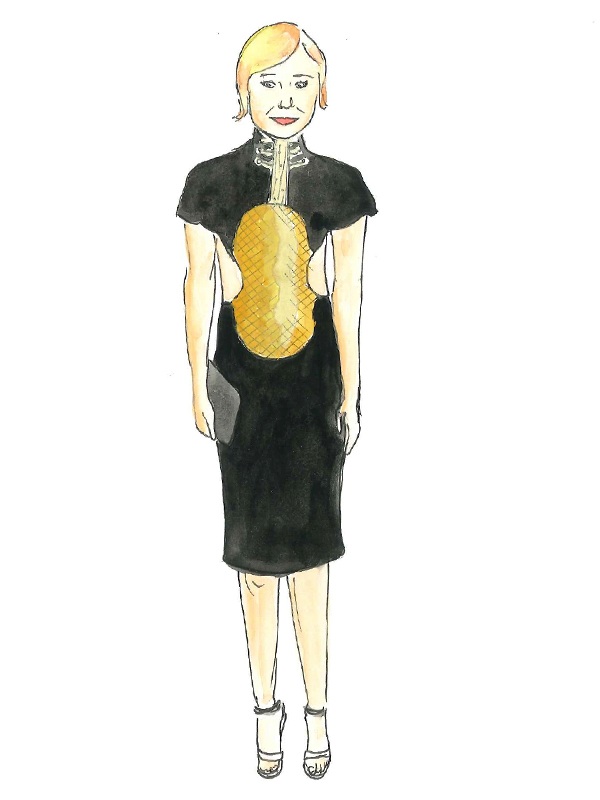 Lily Gedney Merritt & Marcellus Finklea (Grade 8) on Chloe Sevigny
Chloe Sevigny's gold guitar dress is an interesting thing to wear to an event. Her dress is black and gold, which is usually a nice color combination, but I think if you're going to wear gold, you should wear a lot to show people that you're fancy. The small bit of gold on her dress is in the shape of a guitar with a scaly texture. The scales probably sound like jingle bells when she struts down the red carpet. The dress would look nicer if the guitar was lower so it didn't look like it was stabbing her. Her shoes don't match her outfit. They look like sandals she would wear while shooting a movie on the beach.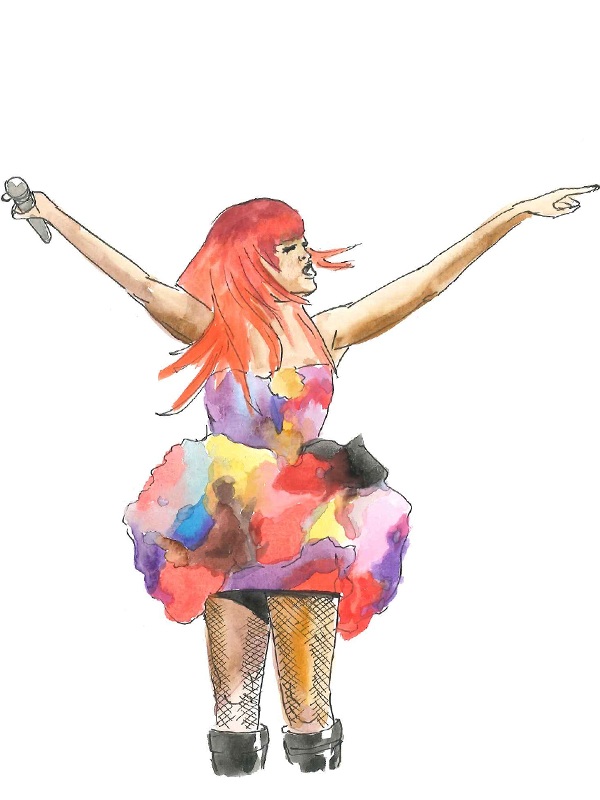 Madison Grant (Grade 6) on Rihanna
I think the floral pattern on Rihanna's dress is composed of too many different colors and textures. The fishnet tights and the sparkly, black boots clash with the dress. Also, her hair is the same color as vodka sauce. Rihanna's outfit would be more stylish if she ditched the poofy part of the skirt and extended the pattern below into a knee-length skirt. Or, she could have worn a crimson top with a milk-white skirt or black shorts. Iggy Azalea has a better sense of style because she coordinates her clothes with her shoes, and she does not dye her hair to go with her outfit.
Claire Murphy (Grade 2) on Emma Watson
I don't really like it because it's itchy. She cut her hair; I don't like it. I sort of like the jewelry. I wouldn't wear a dress like this to a party. It's gray like an elephant. The top is really tight. The bottom is really loose and puffy. She's wearing this dress at a party. She's wearing high heels; maybe the dress was a little bit too long so she put on high heels. There are 500 layers. There are sparkles. It would be hard to move. It would be hard to walk. It is probably really hot. It would taste like you couldn't chew it; you would have to cut it. It would make a puffy sound like fur. It smells like nothing.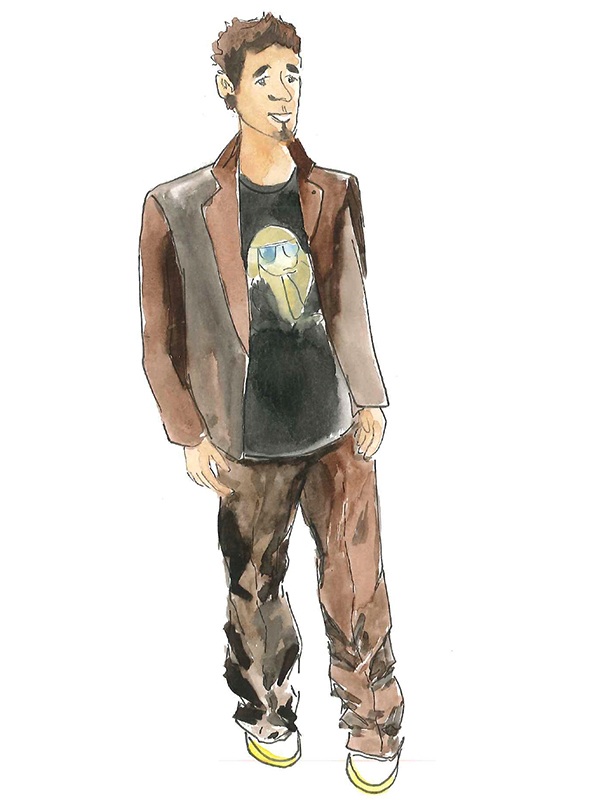 Rudy Fraher (Grade 3) on Adrien Brody
His hairstyle is slicked like river stones. I like that. I also like that his jacket looks like it was stolen from a giant's closet while the giant was asleep. I like the color of the pants and jacket because they're brown like a dog, which is the opposite of my stuffed puppy, Webkinz. I like how the jacket looks like it's smooth and how it's shiny. I think Adrien Brody was polishing his shoes and then he went overboard and polished his pants and he said "Ooh, that looks good. I think I'll try that on my jacket." I don't like the shirt. Lady Gaga is a silly name. I like the shoes. They look very comfortable. I like comfortable shoes, but it depends on the kind of person you are: a stylish person or just an ordinary person who likes comfy shoes. Shop for computers, clothes, and markers in our
Back to School shop
.
Illustrations: Jennifer Jackson, Groupon; Photo: Elisabeth Mikottis, Groupon