A Beer as Black as a Russian Czar's Heart
BY: Shannon Jewitt |
Feb 17, 2014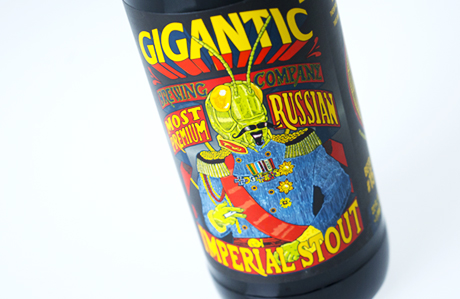 There are almost 3,000 craft breweries in the United States. In this edition of Beer Stalker, we investigate Gigantic Brewing Company's Most Premium Russian Imperial Stout and talk to the brewmaster about the brewery's Chicago connections and why this stout makes a great breakup beer.
The beer:
Gigantic Brewing Company
's Most Premium Russian Imperial Stout
Style:
Russian imperial stout
Hops:
Magnum and Willamette
Color:
Pitch black, or as Gigantic describes it, "As black as the uncaring hearts of the czars of Russia"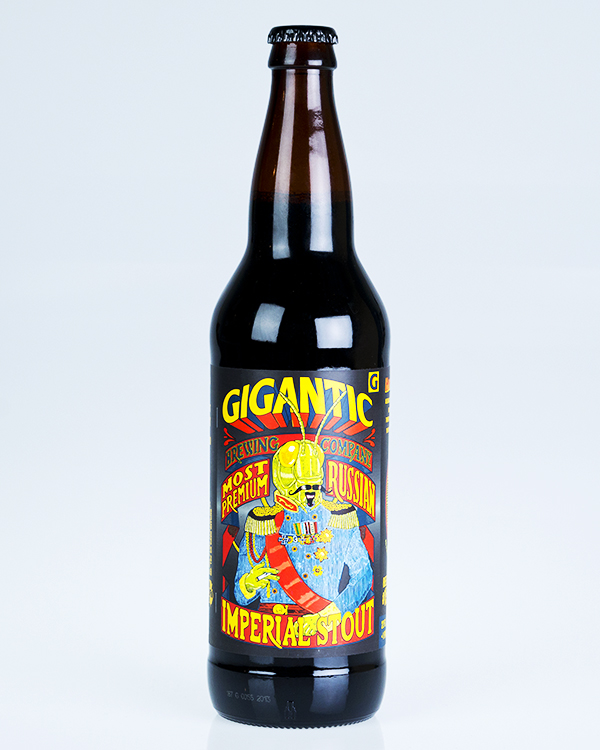 So, if you're stubbornly small, as you claim on your website, why are you called Gigantic?
As evidenced by the brewery's breadth of distribution, "We seem much larger than we are," said
Ben Love, Gigantic's brewmaster
. In reality, the brewery brews only one beer year-round, its IPA. Its other beers are brewed seasonally and in limited quantities. There was only one shipment of the russian imperial stout sent to Chicago. After that, it's gone.
What makes this stout the most premium?
"It's the best!" Love said in his best Russian accent. This big, chewy, thick stout includes multiple caramel malts. Whereas most stouts have one or two roasted malts, the Most Premium Russian Imperial Stout includes four roasted malts. This adds to its complexity, while masking its high alcohol content. As a result, Love recommends sharing a bomber.
Where you should drink it?
Love suggests saving it for a cold night or a special occasion. He pointed out that the beer can even be cellared and consumed later, as the prune aroma and caramel and brown-sugar flavors will only intensify.
So, should married couples buy a bottle to open on their 10-year anniversary? Or, since this beer comes from heartless Russian czars, should the couple buy the beer when they first start dating, then drink it when they break up?
"It definitely would make a breakup a lot easier," Love said. "At least for a night."
What other russian imperial stouts should I try?
Love recommends
Pelican Pub & Brewery
's Tsunami stout and
AleSmith Brewing Company
's Speedway stout. He also offers some Chicago-area options with
Goose Island Beer Co.
's Bourbon County imperial stouts and
Three Floyds Brewing Company
's Dark Lord.
How does Gigantic's connection to Chicago extend beyond its love of our city's beers?
Gigantic previously collaborated with Three Floyds to brew Axes of Evil, its english pale ale. Gigantic also recently wrapped up brewing a long-boil belgian quadrupel with Naperville's
Solemn Oath Brewery
. The fruits of their labor should be available, on draft only, at the end of February.
Where you can find it around Chicago:
Before You Go Liquors
(Bucktown | 1917 W. Fullerton Ave.)
The Bluebird
(Wicker Park | 1749 N. Damen Ave.)
West Lakeview Liquors
(Roscoe Village | 2156 W. Addison St.)
Photo credit: Timothy Burkhart, Groupon
BY: Shannon Jewitt
Resident Beer Stalker Shannon has an insatiable thirst for craft beer. Despite being a vegetarian, she always makes an exception for fries cooked in duck fat.