A Boozy Gift Guide
BY: Lisa Ladehoff |
Dec 6, 2013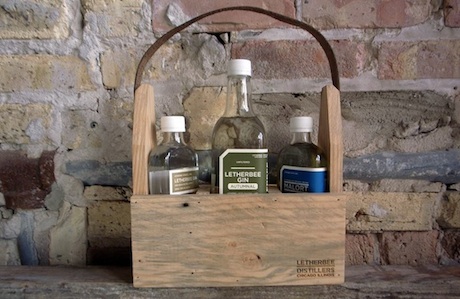 Eleven gifts that raise holiday spirits with, well, spirits.
Wild Mountain Sage Bitters from Dram Apothecary ($18 for a 4-ounce bottle online)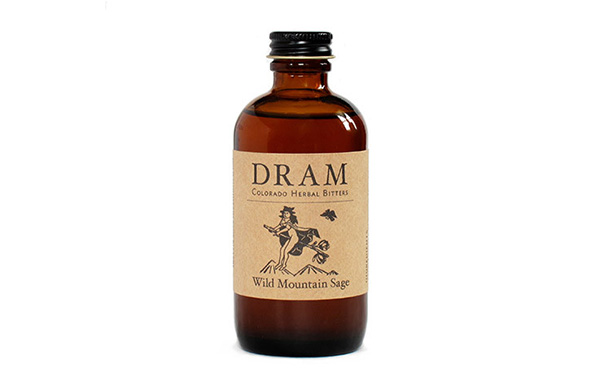 For the boyfriend who thinks he's a bartender  
If you have the time,
homemade bitters
are probably the coolest thing you could make for someone who sort of knows their way around the at-home bar. (Like the best homemade gifts, bitters
seem
complicated but aren't.) But if you don't have time to let fruits, barks, roots, and spices infuse their flavors into high-proof alcohol, just go buy some premade. Places like
Binny's Beverage Depot
stock a pretty big selection, but you can also find exotically named items like Black Mission Fig bitters by
Brooklyn Hemispherical Bitters
and Wild Mountain Sage bitters by
Dram Apothecary
down the well-stocked aisles of the Internet.
Knob Creek Nine-Year Small-Batch Bourbon from Knob Creek (around $32 for a 750-milliliter bottle)
For the in-laws who aren't serious drinkers
Don't be deceived by the price: this standby touts a "full-bodied, sweet, and honeyed" body, dry mid-palate mouthfeel, and nutty finish. At that price, you might as well throw in some whiskey stones. They're totally novel, practical, and something dads will probably love.
Blanton's Original Single-Barrel Bourbon from Blanton's (around $55 for a 750-milliliter bottle)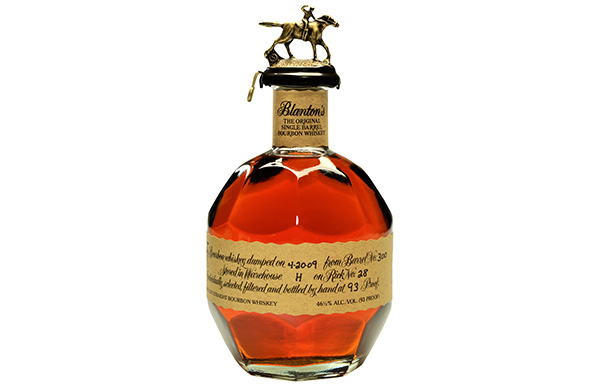 For the in-laws who are
Tie a ribbon on it, don't wrap it—the round bottle and signature stopper is beautiful enough on its own. And what's inside isn't bad either.
Wine Enthusiast
ranked the old Kentucky bourbon a high 95, calling it "light-bodied, despite ... bold, luxurious flavors" of caramel and orange.
Mexican Logger from Ska Brewing  (around $10–$11 for a six-pack, if you can find it)
For that one cousin who only drinks Corona 
It may be a bit harder to find in the winter (though I haven't had much difficulty), but
Ska Brewing
's Mexican Logger is a beer that's difficult to imagine anyone ever disliking. Ska makes a variety of craft beers, most of which are pretty hoppy, but this one is a really easy-to-drink Mexican-style lager. And the lime-green cans are way less pretentious looking than some four-pack of porter that your cousin probably wouldn't like anyway.
Wood and Ceramic Tumblers from Uncommon Goods ($100 for a pair online)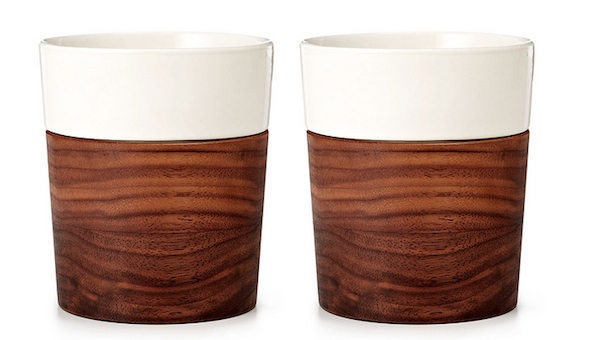 For the friend who only
thinks
they have everything
Made in Colorado by artist David Rasmussen, these sleek and elegant tumblers will fit in at the home of your friends who love things like midcentury-modern bar carts and showing you stuff you can't afford in
Dwell
magazine. Made from ceramic clay and walnut wood, these aren't artfully arranged next to the liquor cabinet of anyone you know—yet.
Monkey Shoulder Blended Malt Scotch Whiskey from Monkey Shoulder (around $30 for a 750-milliliter bottle)
For your granddad 
Scotch is one of those things you either love or hate—it's at once unapproachable and intriguing, and the differences in flavor profile between single and double can be overwhelming. My advice to you is this:
Monkey Shoulder
. A triple-malt blend of Glenfiddich, Balvenie, and Kininvie, it's approachable and smooth but interesting and complex enough that you'll want to give it your phone number after a few sips. And, priced at around $30 a bottle, it's cheap enough for you to buy one for granddad and stash one away for yourself.
Letherbee Distillers Gift Box from Letherbee Distillers ($67 at select Chicagoland stores)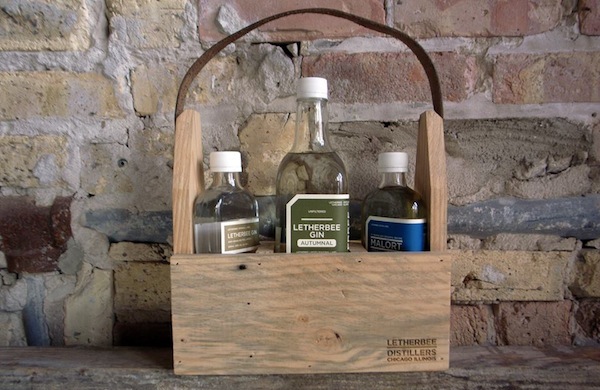 For the G&T lover
This holiday season,
Letherbee Distillers
paired with
Rebuilding Exchange
to craft a small number of handmade gift boxes filled with three bottles: a liter of the autumnal gin, a half-liter of its signature gin, and a flask of R. Franklin's Malört. They're limited edition, so the gifts might be a little bit hard to find. If you can't track down a box, just tie a ribbon on a regular Letherbee bottle. What's inside is proof enough that you care.
Buffalo Trace Bourbon from Buffalo Trace (around $25 for a 750-milliliter bottle)
For your new friend who just realized they love old-fashioneds 
Good ol'
Buffalo Trace
. It's an easygoing bourbon that's good for cocktails but also fine for sipping. And it won't break the bank.
Engraved Flask from Izola ($24–$30 online)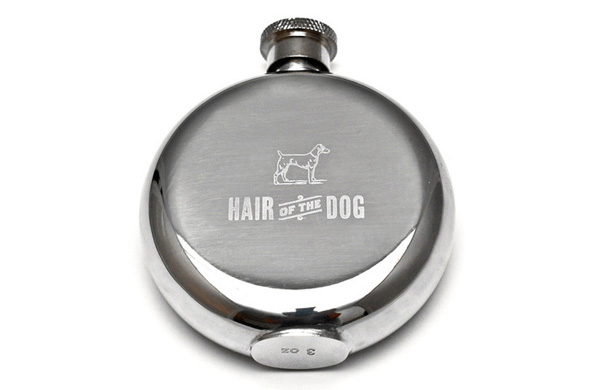 For the good-humored girlfriend
Engraved with little images and phrases like "To Hell with Work,"
Izola
's 3- and 5-ounce flasks make an affordable and cute gift. Any good-humored woman who likes her whiskey (or whatever) should either have or want one of these.
W.L. Weller 12 Year from Buffalo Trace (around $28 for a 750-milliliter bottle)
For that guy who won't stop complaining about the price of Pappy Van Winkle
Extremely similar to all the
Pappy bourbons
(except the 20- and 23-year), W.L. Weller 12 Year is also a wheated whiskey: wheat is substituted for rye, which gives it a smooth and rich sweetness. It's the exact same juice (read: yeast strains and mash bill) as Pappy, just aged in different barrels. People who appreciate whiskey will know this, and they'll understand. Points for whiskey nerdiness.
Four Roses Single Barrel from Four Roses Bourbon (around $50 for a 750-milliliter bottle)
For the one person whose tastes you could set your watch to
When you really know what someone loves, Four Roses Single Barrel is the way to go. Get your notepad ready, folks: each of the bottles is labeled with a series of four letters, denoting one of
10 different bourbon recipes
. Some retailers will have a lot of different recipes with varied yeast strains and mash bills. Go for the OBSF for a spicy, slightly minty finish if you can find it. OBSV is the most ubiquitous. If you can find the limited-edition 125th anniversary release for 2013, get that, but it'll cost you upwards of $100–$150 a bottle. It's worth spending on someone whose tastes are calibrated so precisely. If you know more than one, then I bow down to you.
BY: Lisa Ladehoff
Guide Staff Writer
A native of the city of big shoulders, Lisa is a small-shouldered books and booze enthusiast living on Chicago's Northwest side with a large cat, a tiny bar, and a medium-sized library.