A Canceled TV Show Can't Stop W. Kamau Bell
BY: Kelly MacDowell |
Feb 27, 2014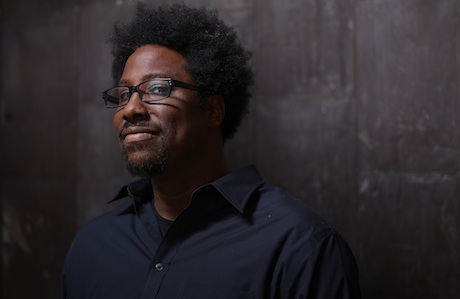 Instead of sulking about his late-night show getting the ax, the comedian is embarking on his first major standup tour.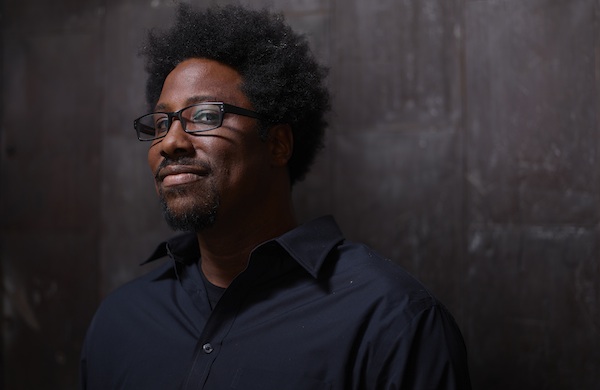 The late-night TV landscape has become increasingly crowded over the last few years, but it's not without its share of casualties.
Totally Biased with W. Kamau Bell
is one of them. After a 15-month stint on FX and FXX, the program was unceremoniously axed late in 2013. The news came as a surprise to many, given Chris Rock's co-executive producer credit and support from the
New York Times
, which hailed Bell as "the most promising new talent in political comedy in many years." But don't shed a tear for the sharp-witted
comedian
, who seems to have already found a silver lining. The cancellation of his show has given Bell the time and motivation to put together his first major standup tour. He's calling it
Oh, Everything!
—"the thing I say when I get super frustrated by life," he notes, hinting that his pride is still a little wounded. The tour is sure to cover, well, a little bit of everything. In the past, Bell has touched on hot-button issues such as the American health-care system, his own interracial marriage, and the state of emergency that is Tyler Perry's filmmaking career. Although race plays a major role in Bell's point of view, he steers clear of easy contrasts between black and white. (In a Totally Biased segment that was nominated for a 2014 GLAAD Media Award, he interviewed Laverne Cox of
Orange Is the New Black
about her impact on the black and transgender communities). This nuanced perspective is as good a reason as any to catch Bell's set at
Lincoln Hall
, which promises to pick up right where his TV show left off.
(Friday, March 14, at 7 p.m. $20–$23; buy tickets here)
Photo by Matthias Clamer, courtesy of FX
BY: Kelly MacDowell
Kelly's first concert was Fleetwood Mac and her first career was in the beauty industry. Now a style and music writer, she loves Project Runway and her dog, Watson.