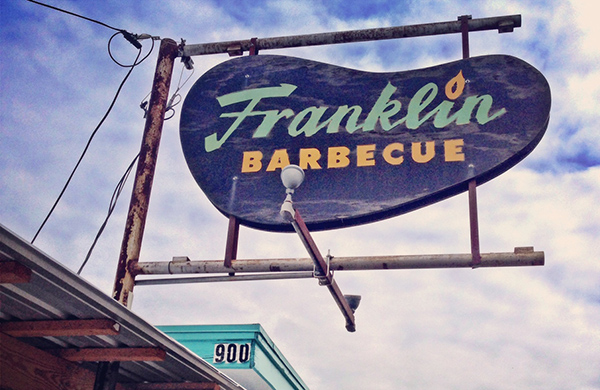 So you suddenly find yourself with an unexpected day off in the city. What to do you ask? A little bit of playing tourist in your own town, followed by checking off a few of those things you've 'been meaning to get too.'  Start early, because you have a full day ahead of you.
Franklin BBQ
- 900 E. 11
th
Street You've heard tales of the endless lines at Franklin BBQ, and you wouldn't dare waste one of your weekend mornings there. Here's the secret, go on weekday... Tuesday or Wednesday if your schedule allows. You will still deal with a line, but not anything like the one you'd find on a weekend. It's worth the wait, and you've probably recommended it to every friend who visits Austin, but have you ever been there yourself?
Rent A Rocket Electric
- 1608 E. Riverside You need to burn off those BBQ calories. While I highly recommend one of their guided tours, you can also just choose to rent a bike and cruise around town on your own. If you've never been on an electric bike (I hadn't), you need to try it. Regardless of your biking abilities, these things are great. I'd describe them as a cross between a moped and a beach-cruiser. You can pedal when you want to, and give it some juice when you don't. If you have enough time to plan ahead, the "Live Music Capital of the World Tour" is awesome and ends with your own private concert on Lady Bird Lake.
Visit The Mayfield Park Peacocks
- 3505 W. 35
th
Street Now for something low key. Someone at your office has surely mentioned these elusive peacocks that stroll around Mayfield Park like they own the place. There's something so 'Secret Garden' about this place, and the fact that the peacocks come right up to you and show off their feathers is just icing on the cake.
Visit the Capitol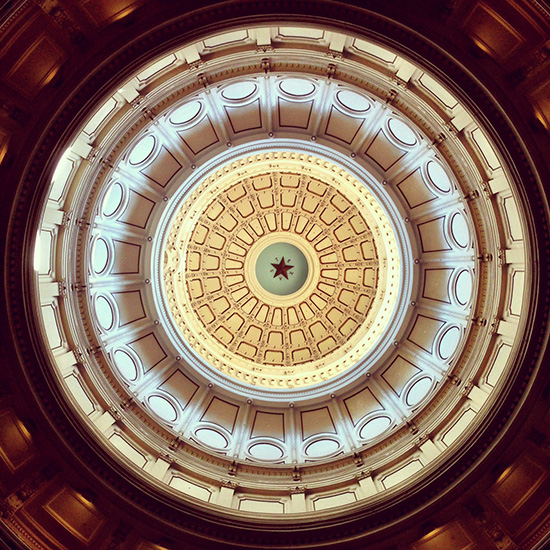 As an Austinite, this is surely one of those things that you keep meaning to make time for, but you've never gotten around to actually doing. Just go. Being on the grounds alone feels incredibly historic, and looking up at the dome from the inside is pretty breathtaking. Fun fact: the star in the center at the top of the dome looks tiny, but is actually eight feet in diameter. Wandering around on your own is fun, but they also offer both guided and self-guided tours for free. Tours last about 45 minutes and run year round. Check out their website for more details.
Treat Yourself at Milk + Honey –
What's better to do with unexpected free time? This is my favorite spa downtown when I'm looking for an afternoon of rejuvenation and self improvement. They offer massages, waxing, body treatments, manicures, pedicures, and much more. I promise, you'll be planning your next visit before you walk out the door. There's no denying it feels great to be pampered.
Watch The Sun Go Down at Mount Bonnell
- 3800 Mt. Bonnell Road You've had a long day, and Austin sunsets are the best way to end one. Head on over to Mount Bonnell for the ultimate sunset. Upon ascending the hundred or so steps to the top, you'll immediately realize why it's such a popular destination for both tourists and locals alike.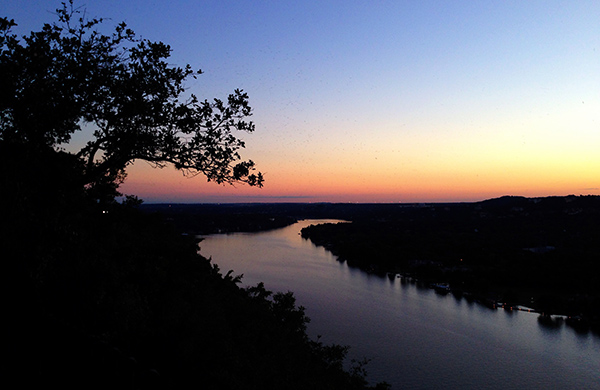 Random fact: it has the title of highest point within the City Limits, at 785 feet. The view is one of kind, and you can gaze at everything from downtown to the 360 bridge. It's Mother Nature at its finest.
Explore our whole list of deals for things to do in Austin.