A "Drag Race" Star Shows a Fan He's Not "Un-Draggable"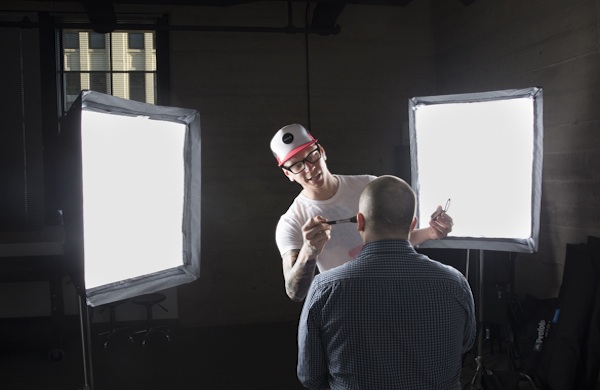 Joshua Davis, a Chicago-based actor and former dancer, loves drag. But until recently he didn't think he'd make much of a queen. He has broad shoulders, thick brows, and the kind of rakish facial hair that sprouts up just hours after he's shaved. "I'd just look like a dude," he told us.

But we had a feeling an expert could prove him wrong. Enter
The Princess
, aka
Adam Biga
, who was a contestant on season four of the hit LOGO reality show
RuPaul's Drag Race
. The Princess is a dynamic, surprising performer, but her greatest talent may lie offstage. "I'm a makeup artist. That was my first love," Biga said. Confident that he was in the hands of a pro, Davis sat down for a crash course in drag.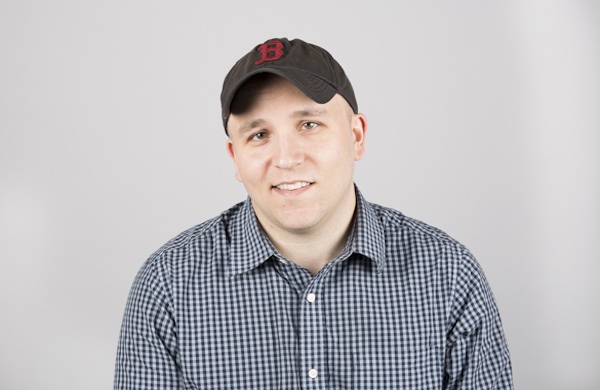 Lesson 1: Tame Your Brows by Any Means Necessary
Davis's skin was prepped with moisturizer and primer "so the paint sticks to the canvas really well," Biga said. Biga then set about creating the smooth, flat surface that's needed for the transformation. The main problem area: Davis's self-described "crazy Muppet eyebrows," which Biga tamed with a gluestick. "We're going in the opposite direction of growth to get the underside of the hair," Biga told us as he tangled with Davis's brows. "That way, when I go back over them [in the direction of growth], they'll stay put." Then the first layer of Ben Nye makeup went on—"Guys can't wear Maybelline"—lending Davis's face a look somewhere between "kabuki performer" and "giant baby."
Lesson 2: Smaller Face, Bigger Eyes
"We're trying to focus right here," Biga said, gesturing to the center of Davis's face. "We're men, so we're trying to make the face smaller and more compact. You want it to be a diamond shape, trying to soften edges and make his cheeks pop." Ben Nye contour helped, slimming the nose and drawing the eye inward.
It's not enough to make the face appear smaller—those eyes have got to be seen by everyone. "You want landing strips for a plane!" Biga said. He shaded in Davis's brows, then applied color to his lids, blending up toward the brow line. This visual trick raised Davis's eyelid crease and increased his overall "eye area." Biga drew brows on the forehead, and added dramatic shadow and liquid liner. Before applying false lashes with an inky black weave bond that holds better than lash glue, he darkened the natural lashes with mascara. "Queens are usually taller than everybody else, so when people look up you can see [the lighter lashes]." Then, as Davis sat under the lights, Biga dispelled a myth, this time about the practice of "cooking." The term is used by queens who let makeup sit on their faces before blending. "What does that do?" Davis asked. "It doesn't make a difference," Biga replied. "It could sit on there for 30 seconds or five hours. … It's a myth. A lot of people swear by it, but I don't buy into it."
Shop cosmetics on Goods.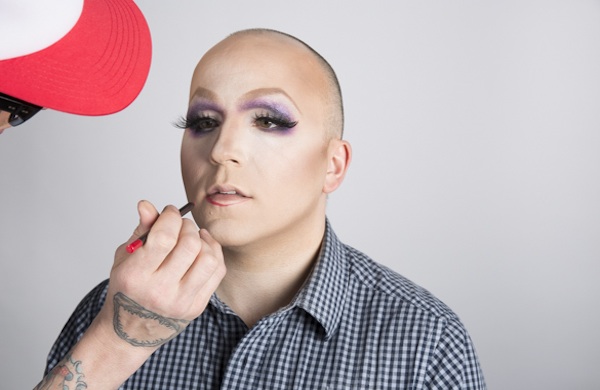 Lesson 3: Birdseed Beats Rice
Prior to Davis's transformation, Biga sent us a shopping list. The most surprising item required a trip to the grocery store: a large bag of either birdseed or rice. Biga poured the rice first into one knee-high stocking, then another, and adjusted the shape of each before slipping them into an ample bra. Voilà: instant breasts. Rice can be tricky, Biga warned. If the performer sweats a lot, by the end of a long evening, the moisture can affect the rice and cause it to soften—and smell. "Both work, but I've had mine [made from birdseed] for quite awhile."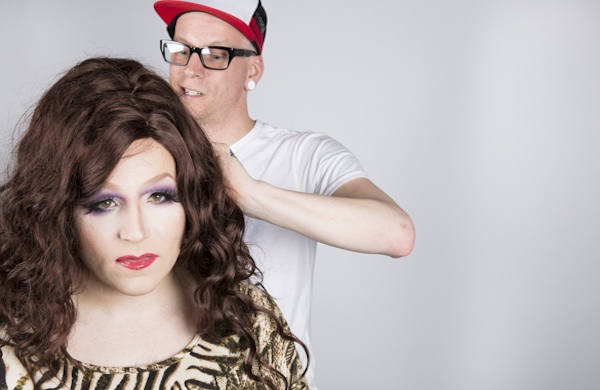 Lesson 4: If You're Not Wearing at Least Two Wigs, You're Doing It Wrong
"We're doing some wig-stacking, huh?" Davis asked. "Oh, you've got to," Biga said. Taking two identical wigs, he combined them into one cascade of curls. A piece of duct tape gives bobby pins something to grab, and plastic bags add volume to the second wig for a kind of MacGyvered bump-it. "You do the bald thing, right?" Davis asked Biga. For some of The Princess's time on
Drag Race
, she cut a striking figure without a wig. "I do, mostly because I did it on the show," Biga said, explaining that it started as a last-minute impulse prompted by a fellow competitor. "We were doing the promo shoot, and I hated all of my wigs.
Willam
[Belli] and I were off in our own little corner, and she said, 'Just go out there with no hair on. … You're going to stand out among everybody.' And I ended up having [one of the best]
promo shots
."
Lesson 5: Drag Isn't Easy
Biga has put other people in drag for one-time events before but has yet to take on a "drag daughter," a protégé who receives help breaking into the industry. "When people say 'Will you be my drag mom?' I say, 'Come talk to me in a year, and if you're still going, if you still have the drive, then I'll do it.' Not a single person has done it. It is expensive—costuming, shoes—it takes a lot. And people think it's fabulous, and it
is
, but a lot goes into it. … You have to really love what you do."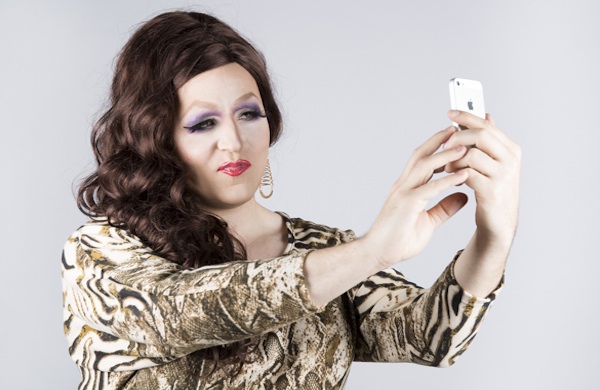 The Result
"I'm surprised by how stiff [my skin feels]," Davis said before looking in the mirror. "Because you have like 2 inches of makeup on," Biga laughed. Then comes the big reveal. Biga turned the mirror, and the reaction is immediate. "Oh my
God
!" Davis exclaimed. "You're so pretty! It's very
BenDeLaCreme
," said Biga, referring to the Drag Race season-six competitor. "[Someone] will have to come up with a drag name for me," Davis said. "It's supposed to be, what, your first pet and the street you grew up on?" Biga said. "Lady Brady," Davis replied, and they both laugh. "That's actually kind of awesome," Biga chuckled. "Keep it."
Thanks to Dylan at Beatnix for the help. The Princess performs five nights a week at Nashville's Play Dance Bar. For more fabulousness, follow her on Twitter and Instagram.
Photos by Amy Nohl, Groupon. View more images from our shoot on the writer's Instagram account.